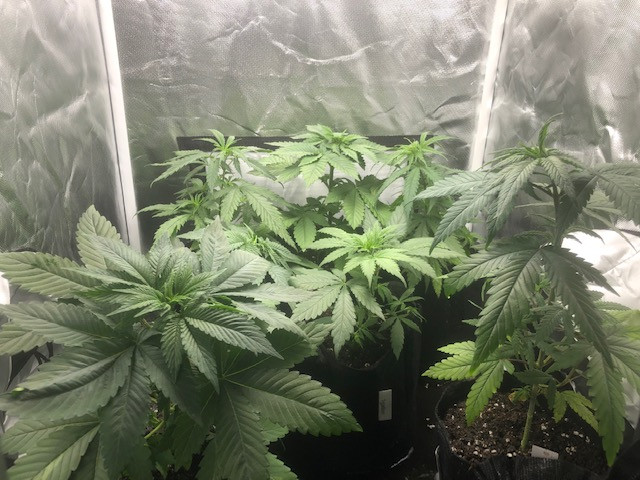 Breeders In 1 gallon Bags
2 Unknown Kush, 2 Lemon OG Haze F4 and 3 Super Silver Haze regs in 1 gallon bags. Next week its time to flip and find out what sex they are. I may have to buy another tent, damn, sorry honey.  I really want to cross the Lemon OG and the SSH so I hope there are males and females in there, the  unknown Kush is more about getting more seeds than crossing if I find out they are both fem's I may CS them. I love a good Kush and I here its a great one. 
Not logged in users can't 'Comments Post'.