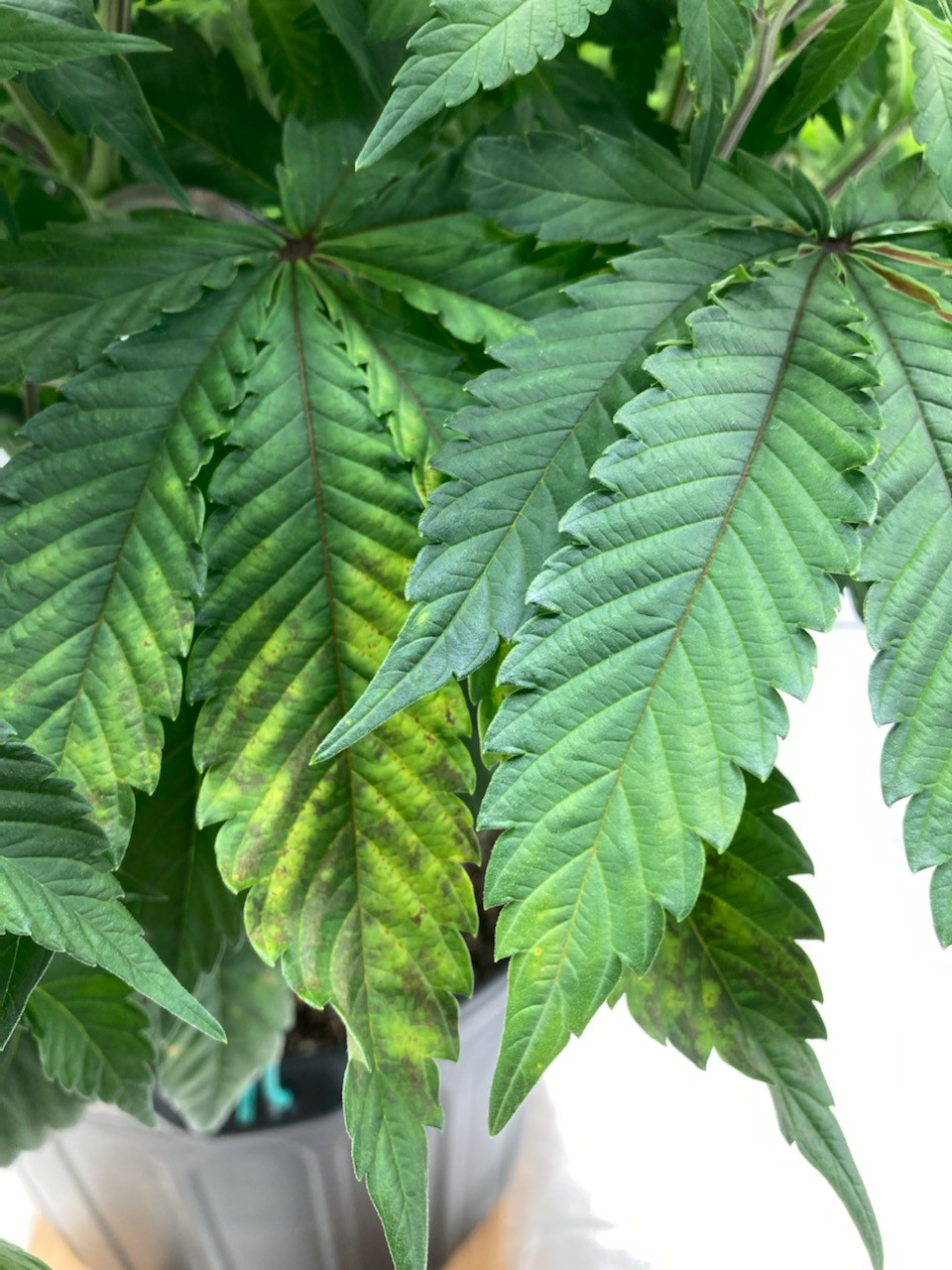 what's wrong ??
Not getting enough water is what caused mine to do that. I just upped the amount of water, and boom. 4 days or two waterings later, good to go. Leaves smoothed out and it went back to normal.

They do look like they could use a drink, I know I could

I would love to see the results if you bumped up the water like Kushnado said and a lite flush before the flip is a good thing too, I would add some cal/mag and and make sure the PH is good like Spiderdog mentions 

I would do as you suggest too, CPW. A little freshening up never hurts, water and cal mag if coco, a little fresh water if not. pH check, and ppm check from the run off. If you can

Imo, it looks like you had a ph fluctuation. It still looks pretty early on but that is my opinion. 

thank u Texasbob  i am looking n 2 it with what ever one says been a while since i had a good grow that i waz really happy with ....  but like a good friend now but back then i waz a newbe would talk trash with the best he told me no pain no gain and i though i waz happy but cing all u guys grow made my eyes real big and breathing heavy ..  so i said ok SS i will try it your way i think i will try 2 go back 2 my other way what i waz happy with and leave all that fancy growing 2 u big time growers .....  u do know that's a dam lie i hope ....
Not logged in users can't 'Comments Post'.