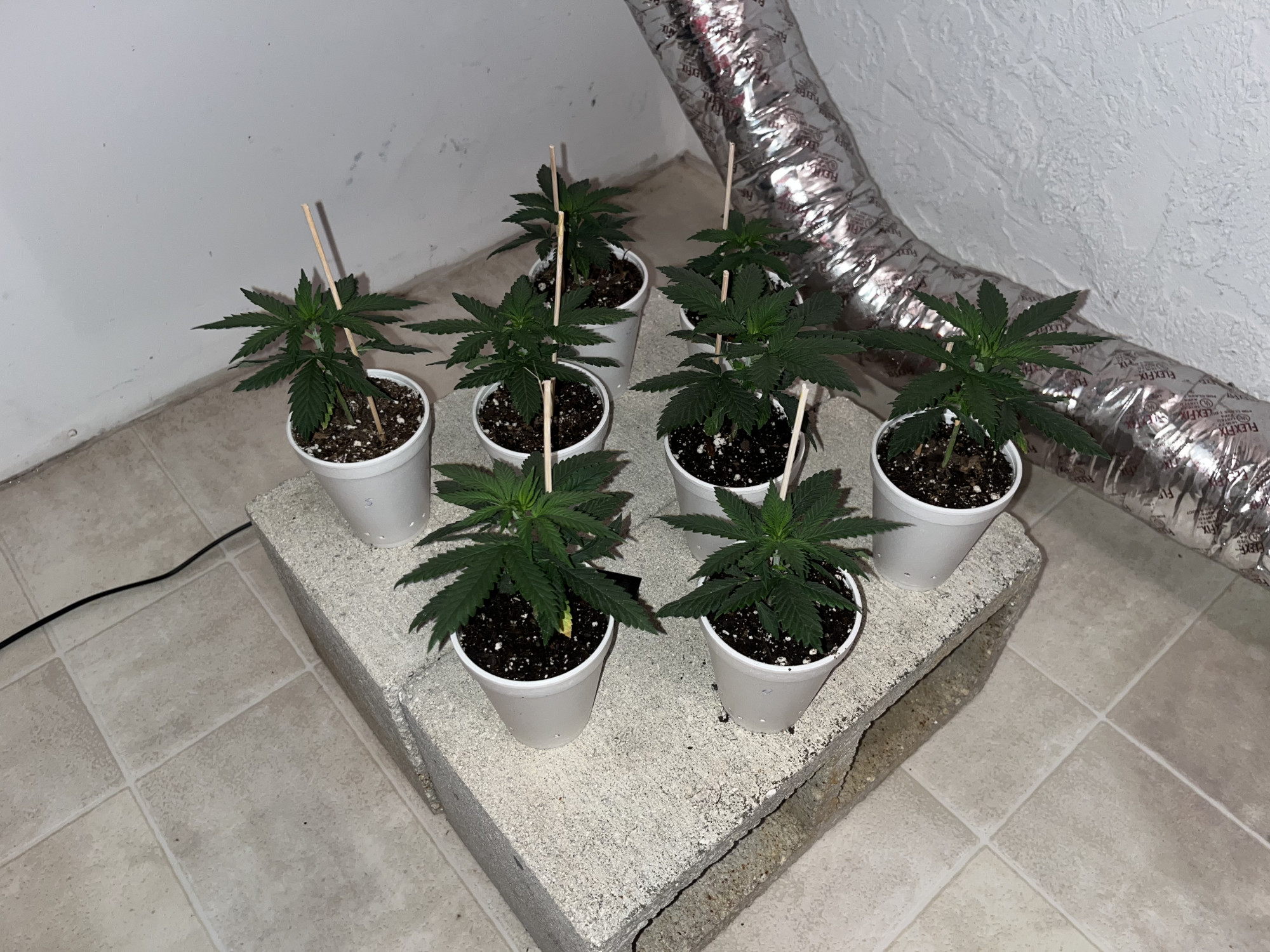 These are the new kids on the block, 4 in back Skunk 1 the 4 in the front OG Kush, this is my normal routine I start things in a styrofoam cup then transplant to 5 gal smart pots after dusting the roots they go in bags with FFOF soil and given only cal-mag, liquid seaweed, and vitamins till usually week 5 then go right into flower schedule sometimes I will have to feed before that but rare. I am also pushing the limits on getting root bound I would have already transferred them but we are dealing with hurricane Ian say a prayer for us down here and along the East coast it's going to be ugly.
You picked some good ones hulk, I'm a big time skunk fan so this sounds really good to me.

 
Not logged in users can't 'Comments Post'.