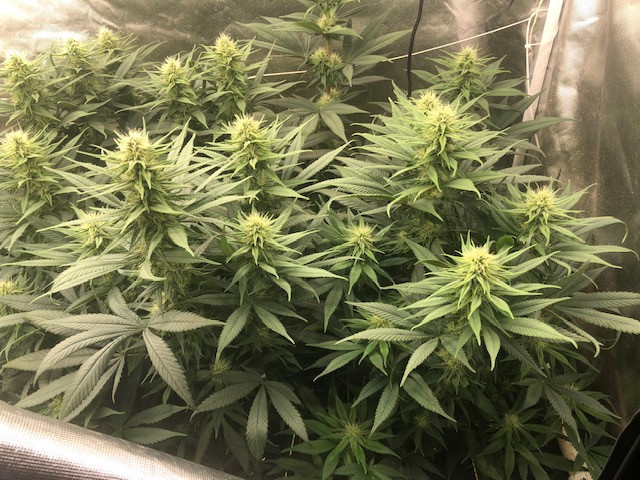 Expert Seeds Amnesia Haze @ Week 3 of Flower
I dont know if its genetics, the new LED, the C02 bag or the change in mix I feed but I am real happy with this one so far. The pistils from bud sites are already growing into the ones above, nothing finicky about it. The Blue Dream from Gardens of Green in the same tent is doing well too but the AH just pushed it aside like some kind of bully. 
Not logged in users can't 'Comments Post'.