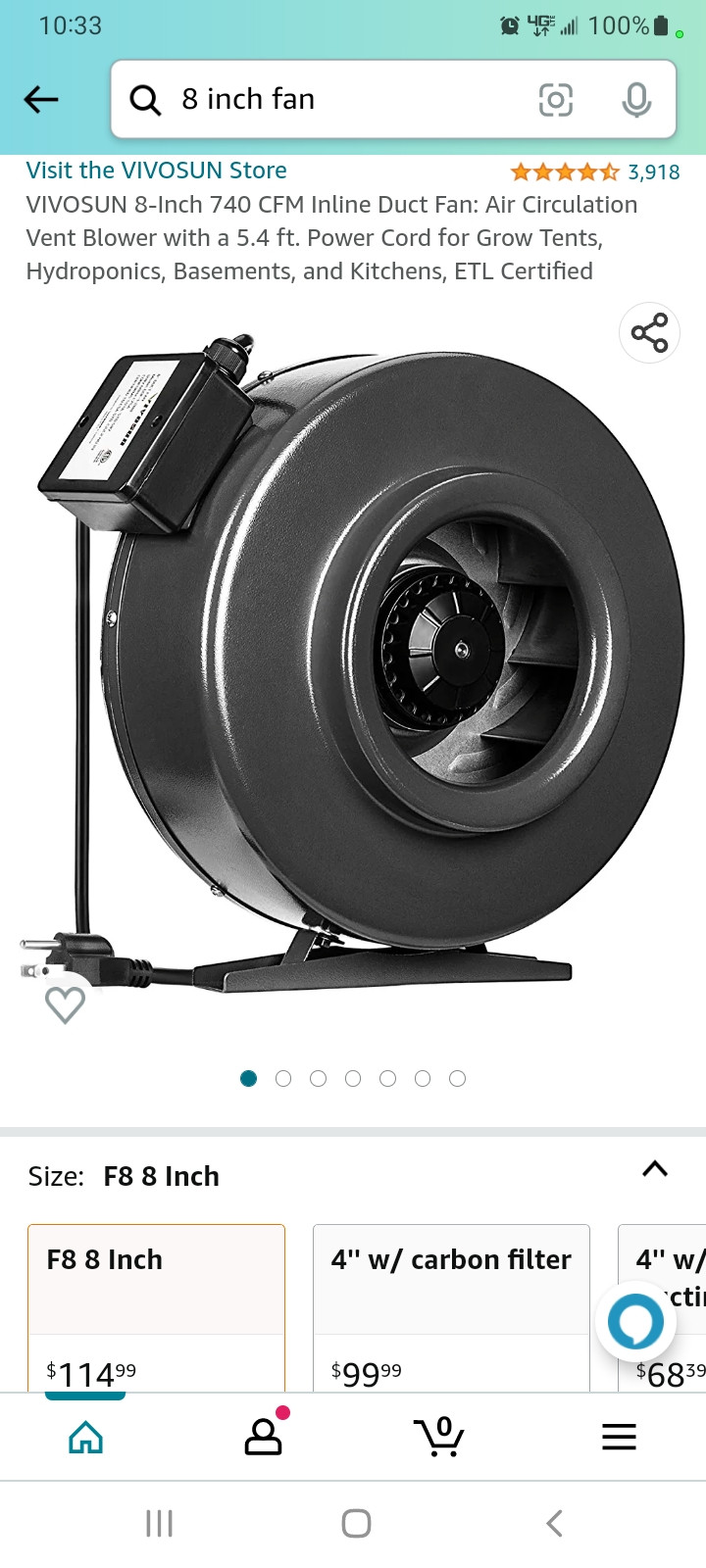 8 inch metal duct fan from Amazon.
I have purchased two of these in the last 3 to 4 years and they have ran almost non stop for that amount of time. That being said, both of them have gotten so loud that I cannot use them anymore. What are your experiences with this fan.
Not logged in users can't 'Comments Post'.