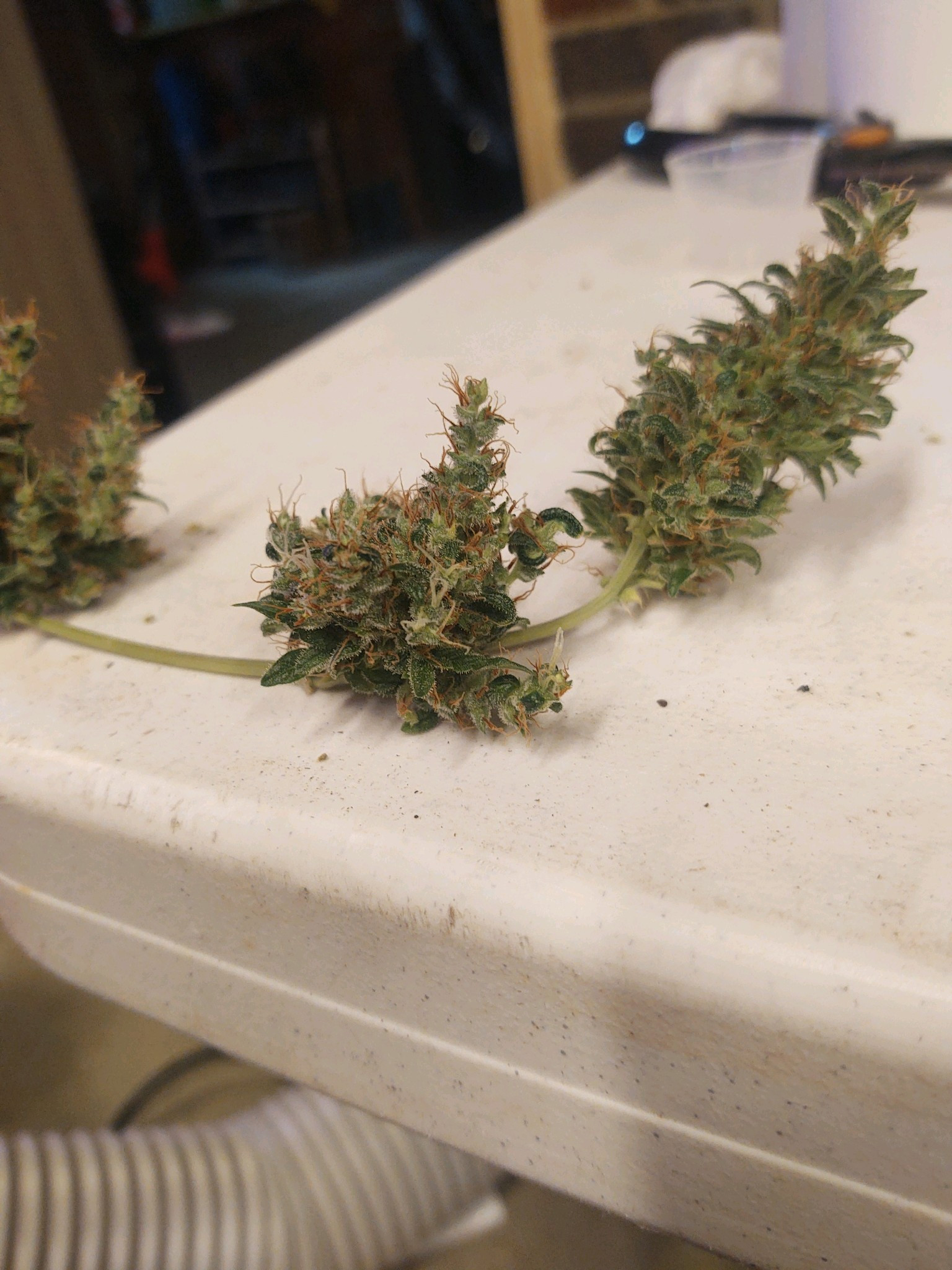 Jock Horror a.f. 8.5 weeks of flower
Newbie Question of the day...
Plant is last one from my first grow, had cal mag deficiency once and a lock out once so it fell behind.  Lost some leaves but flowers kept on growing.  Only milky and clear trichomes so far.  
This small branch split off the lower portion of plant, and it looks to me like the flower is "bolting" like a broccoli plant that hasn't been cut.  Is this something that happens when a plant is Way past due or is this just part of the process?
Thanks for the excellent guidance and help!!
Not logged in users can't 'Comments Post'.