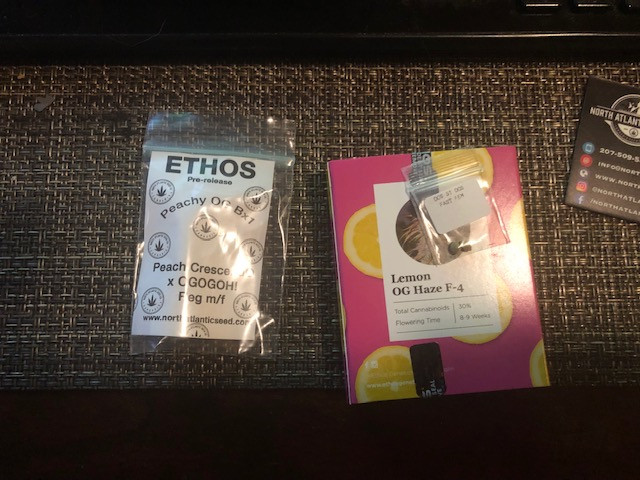 Paid for 17 -Lemon OG Haze F-4 Regs, Freebies were 5 Peach Crescendo F-1 Reg's, and 2 Dos si Dos fast fems from an breeder to be named later for $107.08 delivered to my mailbox in 3 days and Monday was a holiday. But they are  less than an 1.5 hours away from me.  Its going to be a fun winta
My mistake they are Peachy Og's. Their freebies are test strains so its a good idea to keep a seed or a clone just in case because you never know. The Mandarin Bubba I got from them last time was excellent smoke but its gone for good I guess.
Not logged in users can't 'Comments Post'.