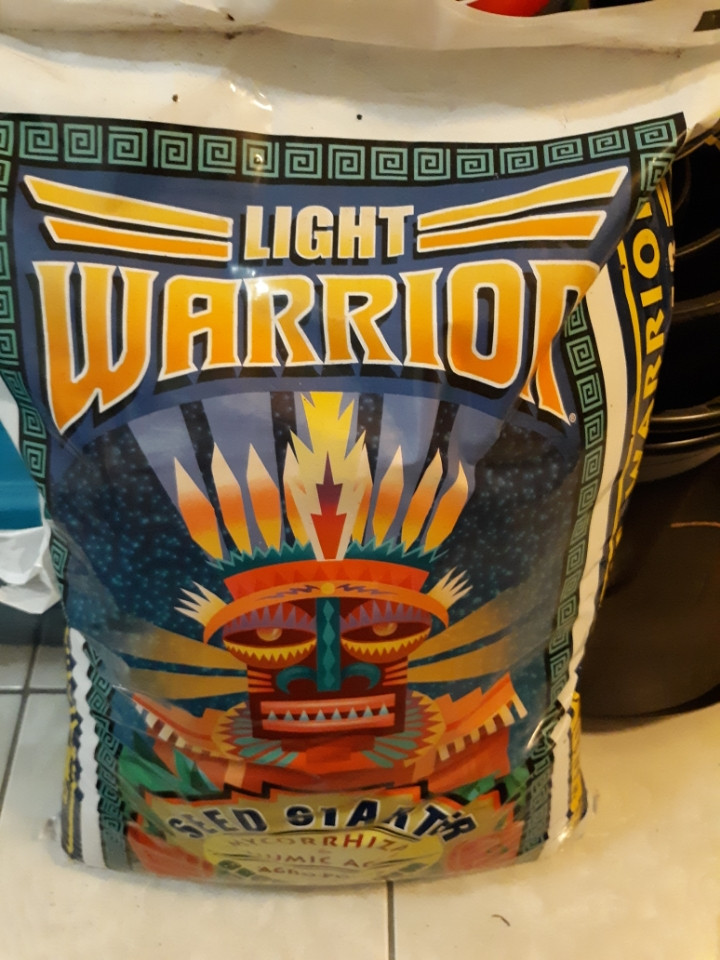 wondering if people on here use the light warrior for seed germination? the guy at the shop sold me a bag and said its better than the paper towel method i usually use.
I use Happy Frog for germ them ocean forest I have started seed in final pot ocean with top layer of happy frog to the paper towel trick i have the best growth starting in styrofoam cups then transplanting think because dusting roots really helps. I have also found mixing couple of bags of perlite really helps too. Never tried that stuff but might work great. This is my recipe for (5) 7gal fiber pots

Actually right now just started 5 Super Silver Haze and at the last moment buddy gave me two seeds to grow he is insisting because he says it's some if the best smoke hes had from dispensary he found the seeds in the buds. They are the smaller ones Black Widow, and Grease Gun, but here is the styrofoam cup trick I like to use then at transplant I take a razor blade and split cup in 2. Dust and bury and done.

I must be missing something , I have always direct seeded ( pointed end of seed down ) . Is there a benefit to starting seed and then transplanting ? Am I missing an important step ?

 

Several advantages to startin in a smaller pot and transplanting as she grows. 1. You can control growth better 2. takes up less space as she's growin 3. it's easier to manage with ferts and water 4. each time you transplant you can add mycos directly to the roots 5. they're a little easier to move around if necessary TBS... there's many ways to skin a cat !! GL 
Not logged in users can't 'Comments Post'.