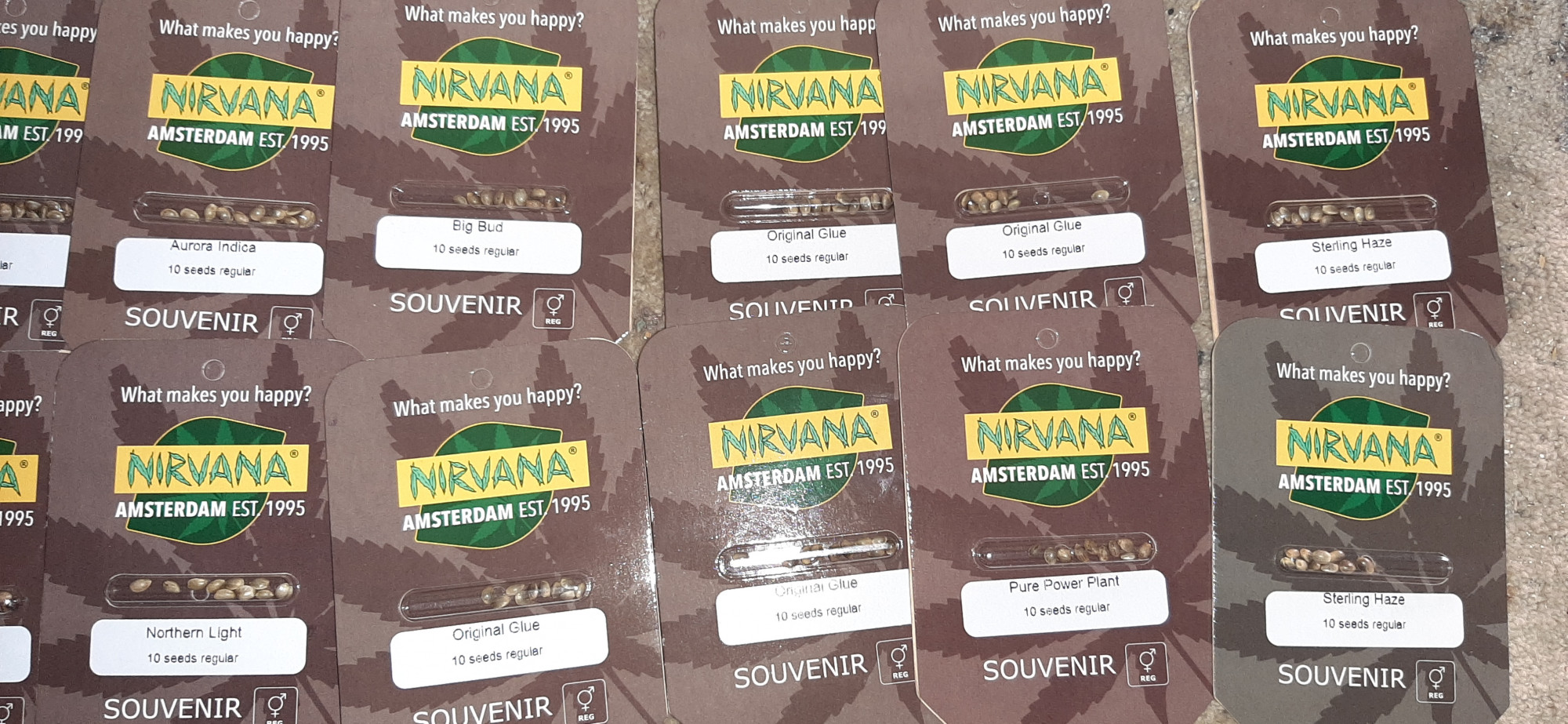 Who else collects regulars? I like having matching sets, feminized and regulars! 
Awesome, I have a few Ethos and MSNL in my collection but only Delicious Seeds fems. Yeah it's addicting, I've spent a small fortune on seeds I'm embarrassed to say how much! I love collecting seeds, guitars, pedals and tube amps!

Let me take a guess here, you bought those from Seedsman and those didnt come direct from Nirvana did they? 

Do they have Nirvana engraved into the seed? LOL. You can ask but I dont think Nirvana will claim them as their own. Its the risk we take buying from seed banks. 

No, I'm sure they're legitimate, I asked Nirvana. Specifically I asked about Gorilla Glue regulars and they said they were their seeds. I can't remember specifics but I have it in a email somewhere.
Not logged in users can't 'Comments Post'.