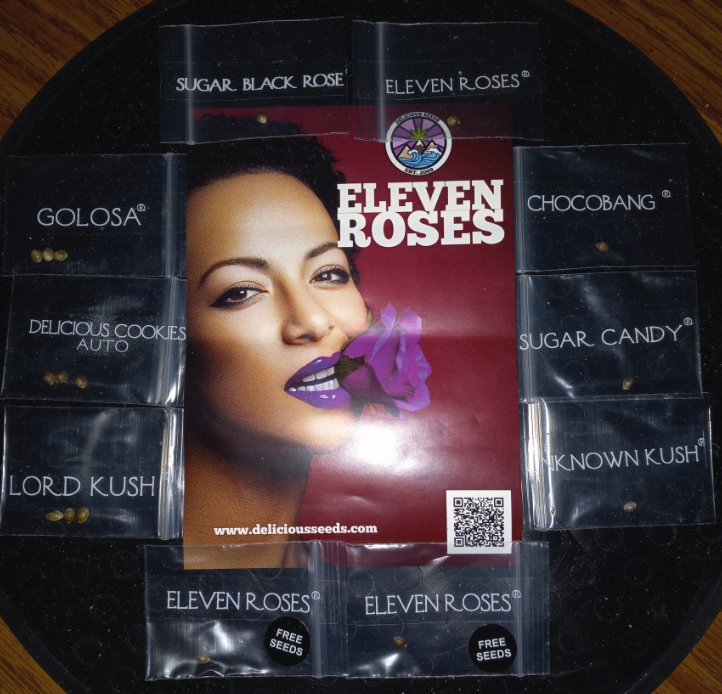 Delicious Seeds order with freebies
I got my Unknown Kush and Caramelo regs today, they came registered mail which I usually dont sign for but I decided to this time and I am glad I did. 

I like the little bags with the names printed on them, thats a step up, lol

i have some Caramelo Fems in my delicious seeds collection and marmalate among others...i have close to 20 or so of there strainz in my collection

yeah thats what i dont like about ordering from Delicious seeds..have to be home..they wont just leave it..they will leave a note on your door an ya have to call post office an tell em bring it next day...i dont have to actually have to sign for it but have to be home to take it..someone does

I don't want you to tell me exactly how they send them for there protection but do they send them stealthy? I have my first order with them and want to make sure I don't miss them. 

That my friend is straight up awesome!

You got my ass drooling! Minus that fucking auto flower lol!

You da man chas enjoy my brother!
Not logged in users can't 'Comments Post'.