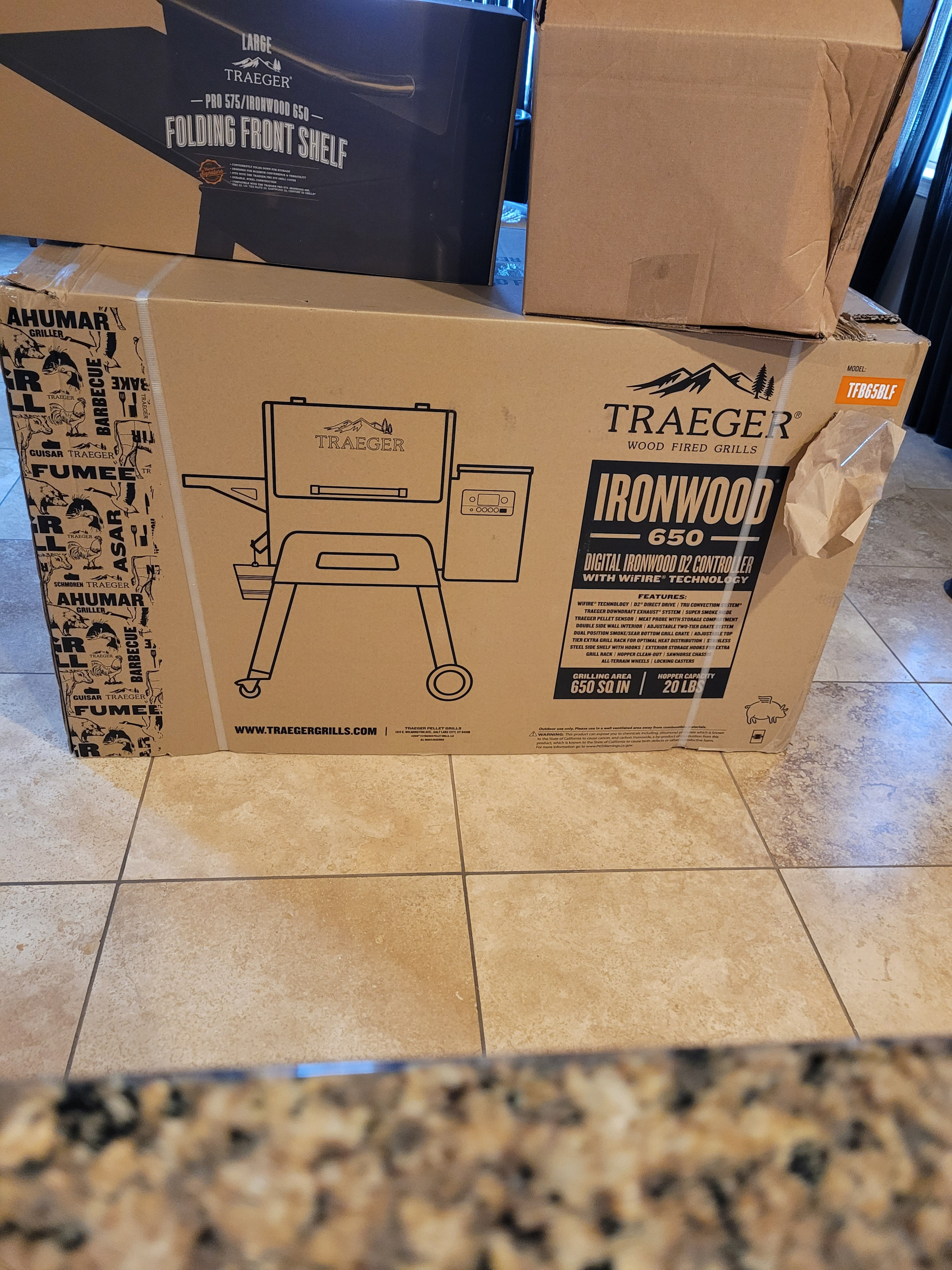 Time to put together my xmas present!
I'm figuring out what's the first thing to smoke?

On the Weber smokey mountain I screwed up 2 briskets only because you gotta babysit that shit for 18 hrs dude! A bunch of my neighbors suggested traeger so I guess now like the auto feed, set it and forget it!

Very nice! I got a new smoker a couple months back! It is damn near the perfect gift imo! Enjoy!

It is man!!!  If the weather didn't suck so bad in the north east I'd be smoking something today other than weed!
Not logged in users can't 'Comments Post'.
Camera
:
samsung SM-G781U
Focal length
: 540/100mm
Aperture
: f/1.8
Exposure time
: 1/39s
ISO
: 640