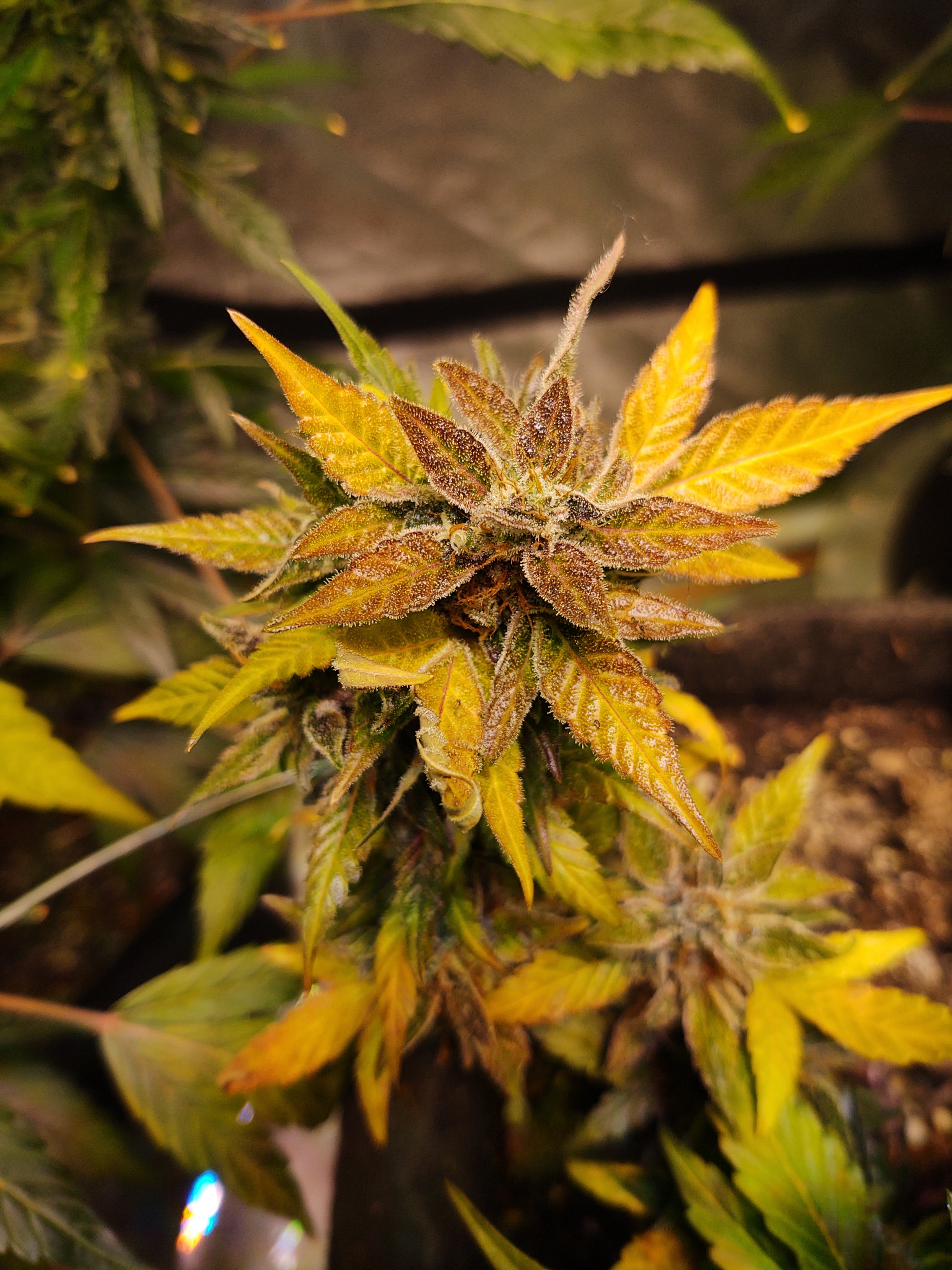 Yellowing leaves coming close to finish
Well my second set of babies are coming close via timetables and trichomes.  Started flush w 6.4 pH water 8 days ago.  Fan leaves are yellow on 4 plants but not my 5th.  Zkittles and Jock Horror are at 13 weeks from germination, and growth has been good and steady.  Id like to think this is normal as plant reaches end of lifecycle but I'm a newbie.  So any guidance or insight would be greatly appreciated!
Soil grow 
Fox farm nutes at 50% recommended dosage
Not logged in users can't 'Comments Post'.