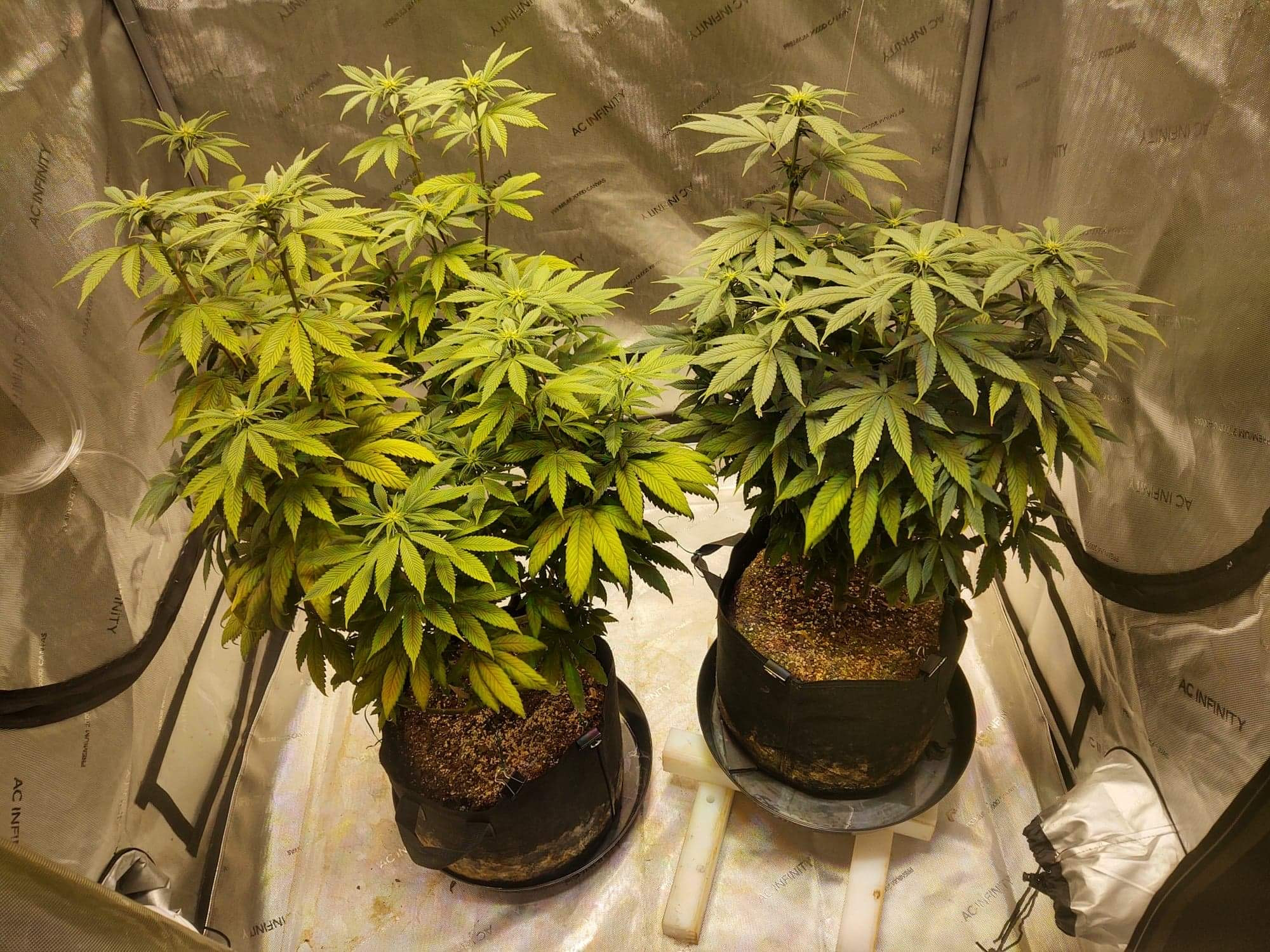 Well well.  Managed to screw this one up just like normal, but learning and fighting back!  Had these two doing great in veg then went on a couple day vaca w the fam.  Had automated water machine screw up and fill my runoff trays, even though my soft pots were sitting on 3/4" risers, bags sat in water for 2-3 days.  SMH 
After several weeks of nursing them back, I flipped them 11 days ago.  Showing good flower action so on we go! 
Not logged in users can't 'Comments Post'.