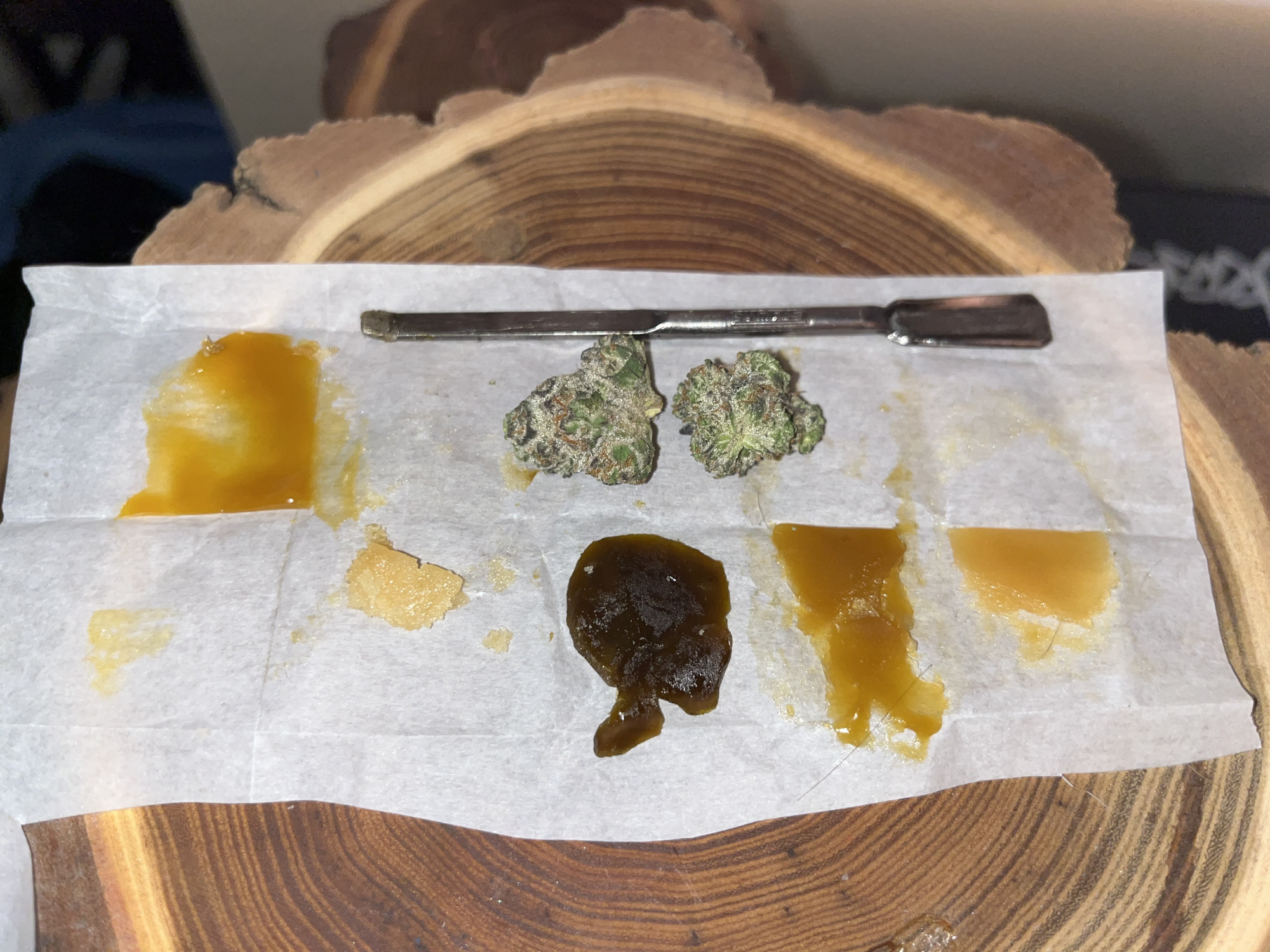 Hell yeah king and Missouri let's get high!!!
I think (Lets Get High) should be a choice in the subject line haha. Here we have an assortment of concentrates I'm going to do dabs with. The bud is called Terp Town and is really good smoke. Hope everyone is having a good weekend.
Not logged in users can't 'Comments Post'.