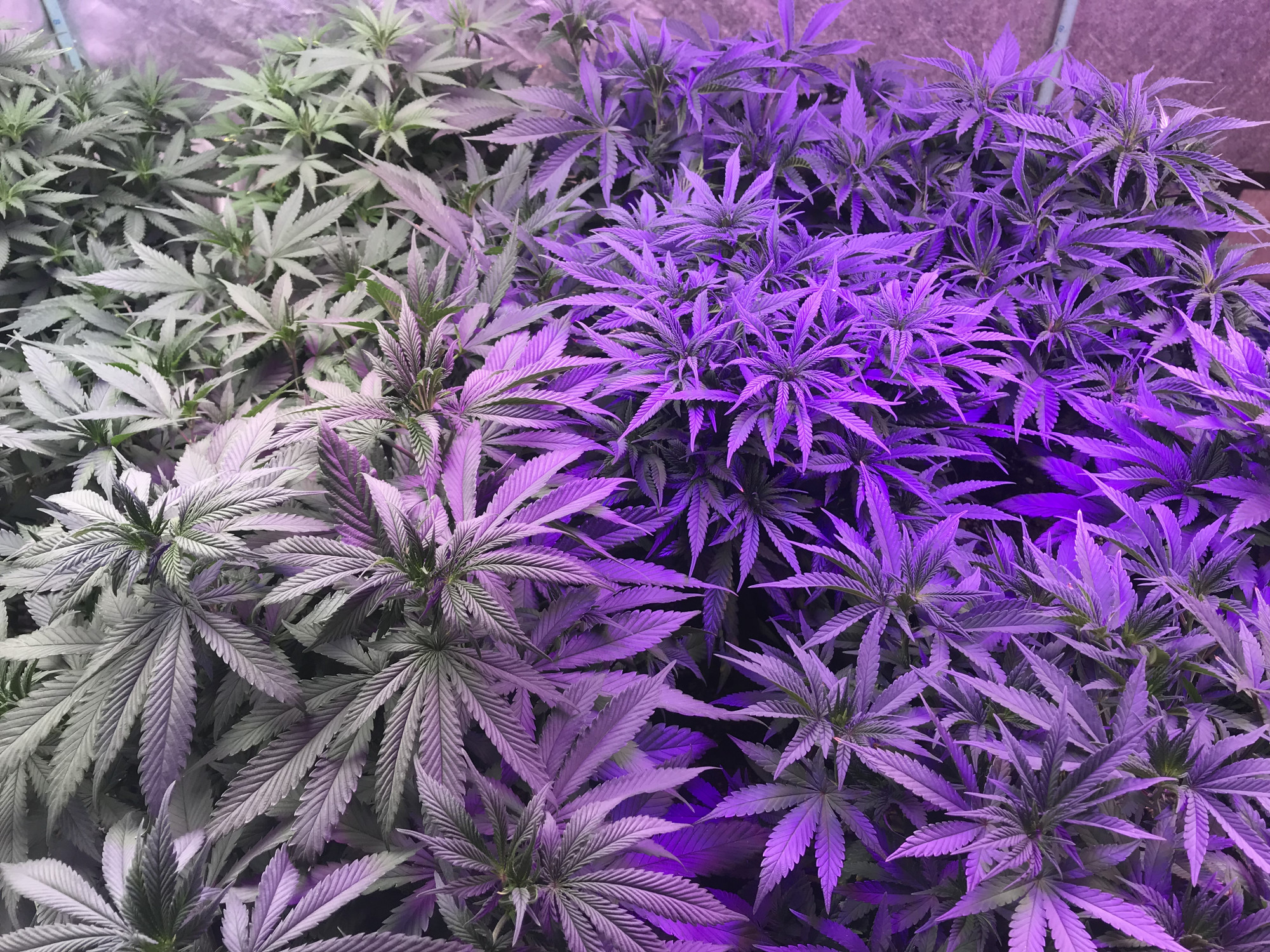 After sexing, takin clones, and defol these ladies made the cut. Haven't defoled yet in pic. 
Very healthy looking leaves. Do you have 2 different lights in there? So those are all reg's then, what are the strains? Did you get that beef cake male plant?

Picture trips me out beautiful garden, I have two different lights and they kinda just blend into each other yours has a distinct line separating the two like two photos fused together. 
Not logged in users can't 'Comments Post'.