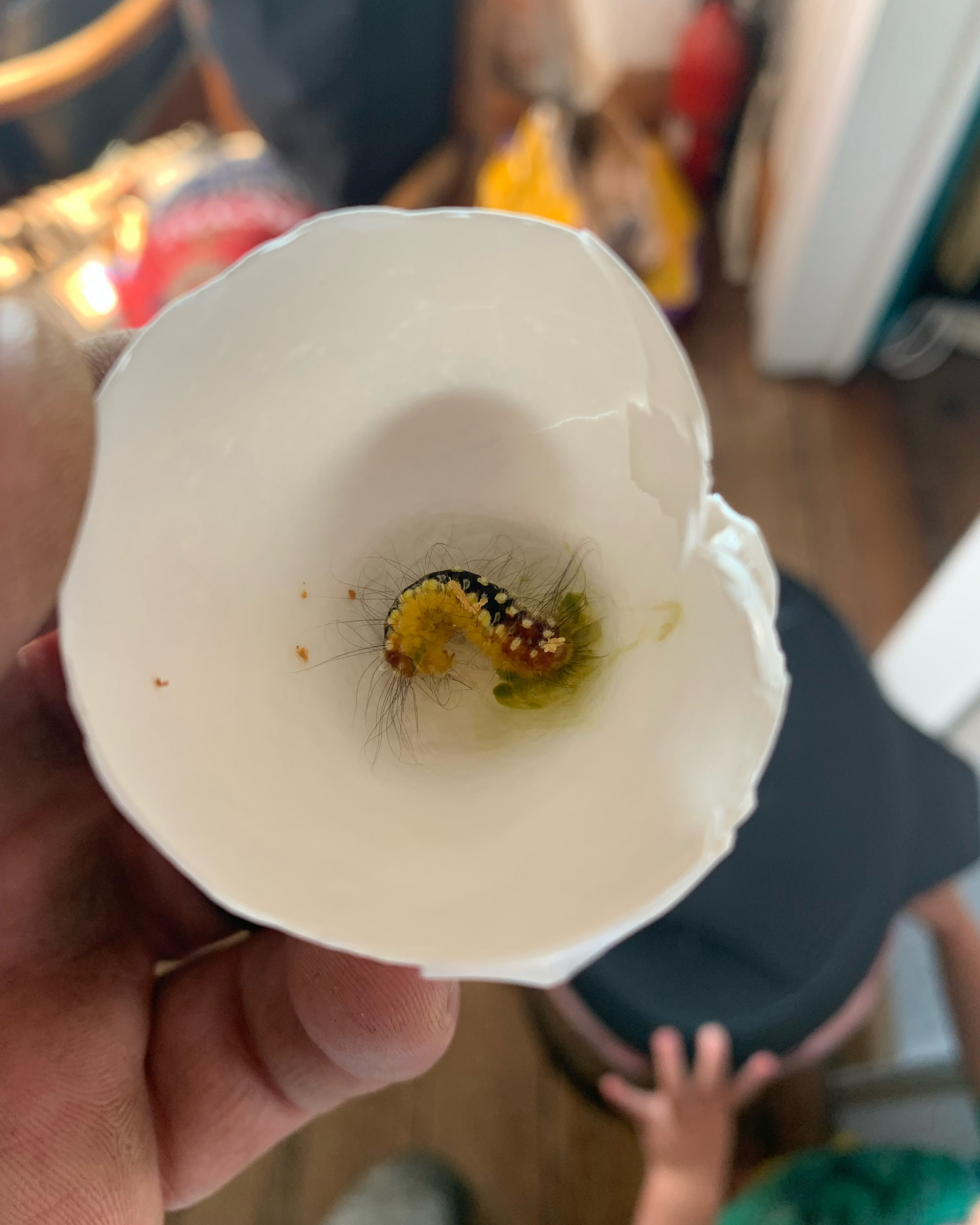 Help Identifying Catapiller
I didn't get this thing out of the garden but it hitched a ride on my shirt till my inside forearm found it!  Holy cow bees and wasp have nothing on this thing!  Lit my butt up!!!  Did a thorough google search with absolutely no luck.  It's in an eggshell after I brushed it off my shirt w a paper towel.  
Not logged in users can't 'Comments Post'.