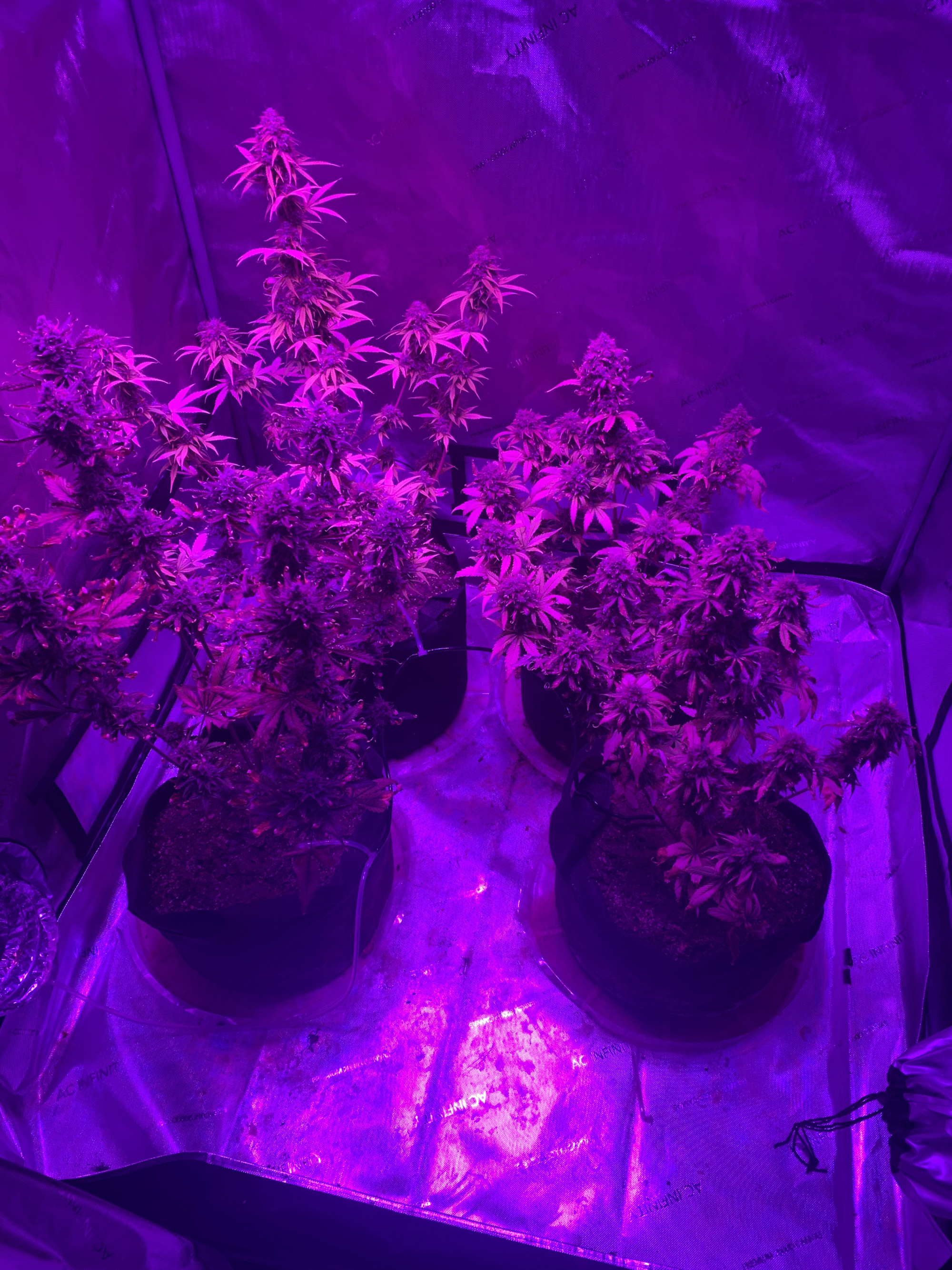 Grew two strains from nirvana on this past run.  Amnesia Haze and Lithium Kush OG and both were excellent.  The LKOG one was topped and the other left alone, both produced but the one that was left alone showed off a bit at the end w some dense thick buds.  Really cool to find that the AH and the LKOG that were not topped grew almost identical shaped plants that both did great!  I will be growing both of these again to see if I can prevent any future self induced problems!!  If you haven't grown either of these two I highly recommend them!!!
sorry pic is crappy
lkog front
ah rear
congratulations!! excellent work! what made you choose these strains? what kind of lights are you running?
Not logged in users can't 'Comments Post'.