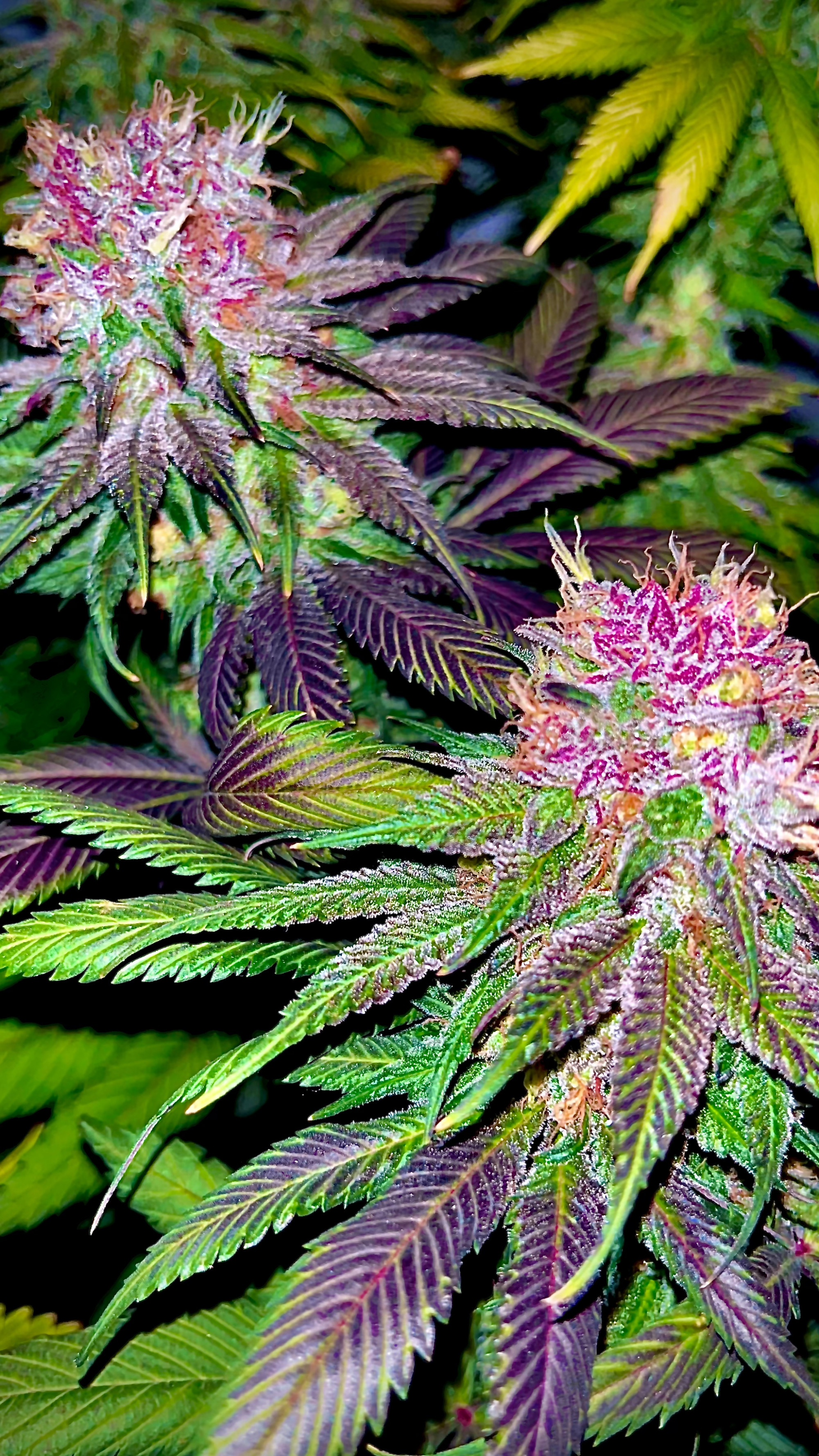 Plan is to harvest these plants close to the end of the month but I might let the Dream go a bit longer cause I have some Chemdawg going too and the look like maybe another 3 weeks guess we will scope it out and see for sure in couple of weeks.
You know one thing? ive grown Nirvanas Blue Dream x5 a few years ago and it didnt come out Blue at all! 

Im sure im not alone here. ive seen alot of purple strains and Blue strains and theyre not always what youd expect. 

This is such a perfect specimen of a Blue Dream Phenotype, Whats your secret to such a vibrant color? Terpinator?? Purpinator??? Temps???

Thanks Sun honestly I'm not sure I'm really not doing anything different I'm feeding in between 1/4 and 1/2 strength with blue planet nutrients. I use there cal mag up until last week every time I wet them and liquid seaweed I am using everything they have on there feeding chart just not as strong plus vitamin B supplements I will add a pic of the other BD and feeding chart I really believe I just got lucky 🍀 like a pearl in a clam

Don't change a thing bruh !! You know the more I look at this pic, the more amazing it becomes...oh yeah, and being high helps too !!!! He,he,he  But honestly, it's a one in a million photo, that's really cool . 
Not logged in users can't 'Comments Post'.