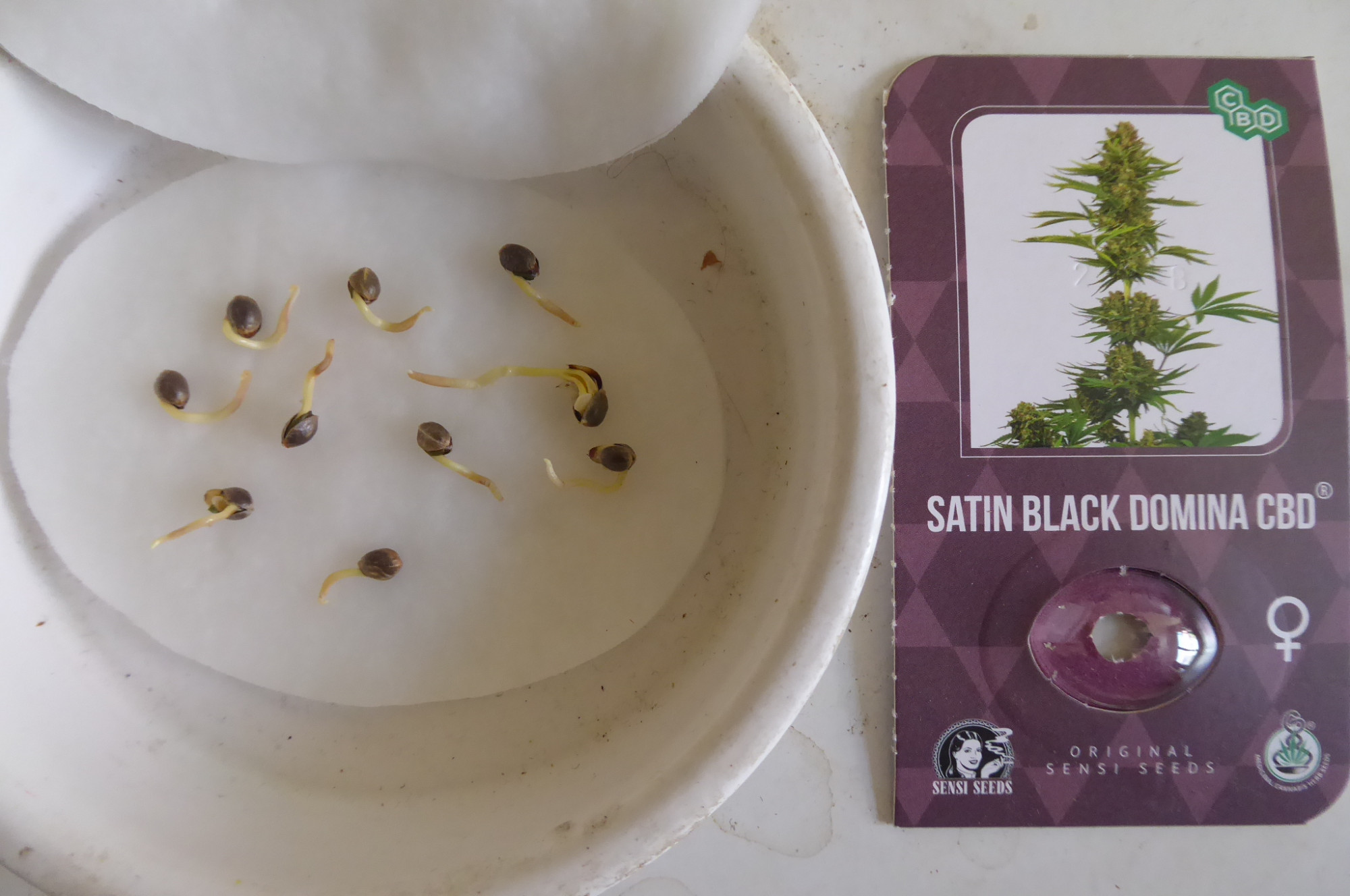 Satin Black Domina CBD (Sensi Seeds)
12% THC
7% CBD

I was a bit affraid with current high temperature but it seem everything goes well so far
Congratulations on the germination, get them in what ever they are going to grow in and step back.  I grew a Dinamed CBD Plus that was supposed to be 1% thc and 15-20% cbd and they came out the opposite. Great smoke though

Actually never thought about it but those cotton pads are probably a good way to germinate seeds .
Not logged in users can't 'Comments Post'.