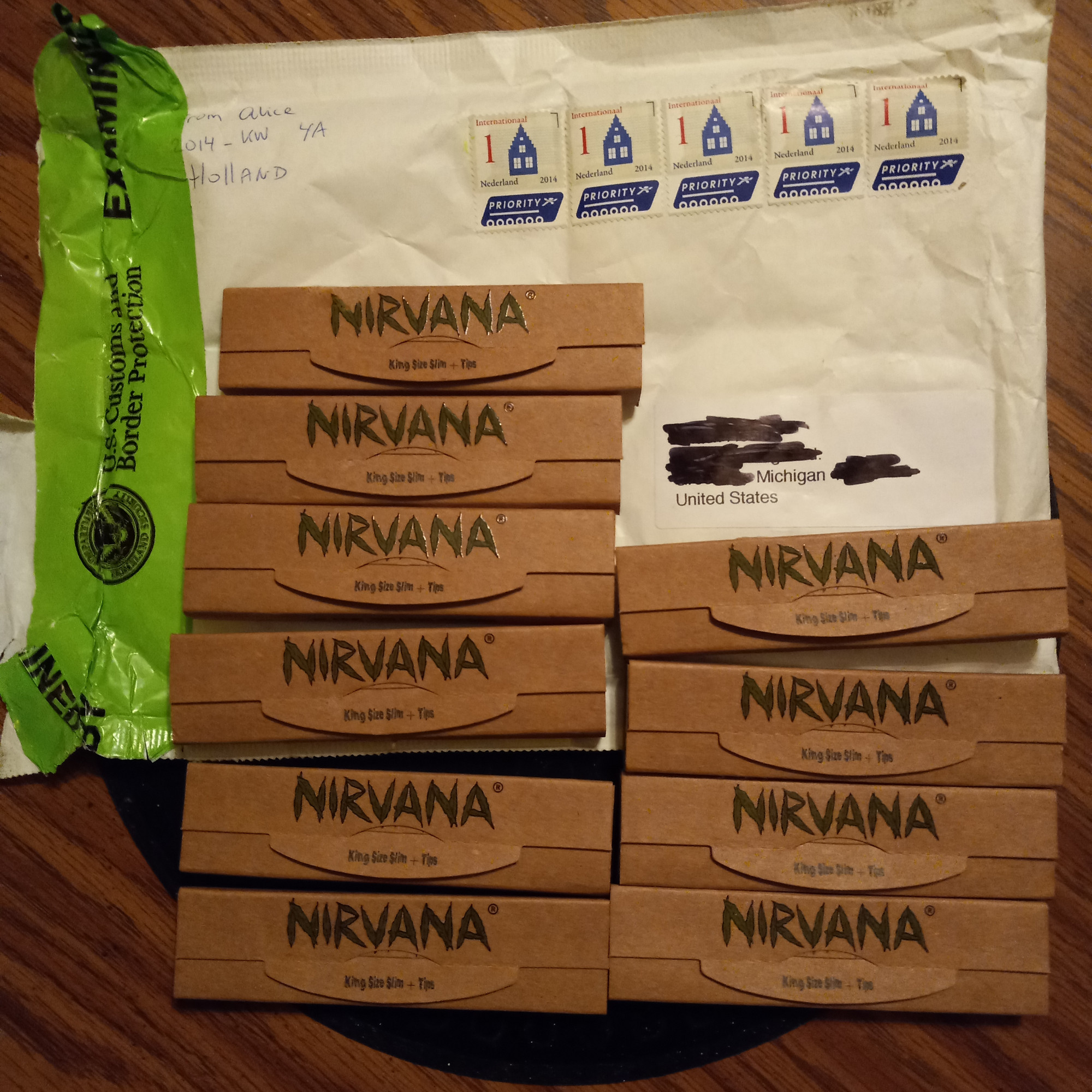 So Just After Christmas Alice Told Me She Would Send Me Some These Nirvana Rolling Papers I Has Asked About, Since They Dont Offer Them Amy Longer...
It Was An Christmas Pressie To Me...I Like The Longer Papers To Roll up Some My Special Strains I Like..
I Like Big Ole Doobies Of Favorite Strains Or Mixes I Make In My Tray..
So Anyway.. As You See, Custom's Put Some Their Pretty Green Tape On The Package After they Pounced On The Package and Tore It Open, Thinking They Had Caught A Big One This Time..
Thank You Alice,I Appreciate All the Packs Of Papers..was more than i expected for sure!
Not logged in users can't 'Comments Post'.