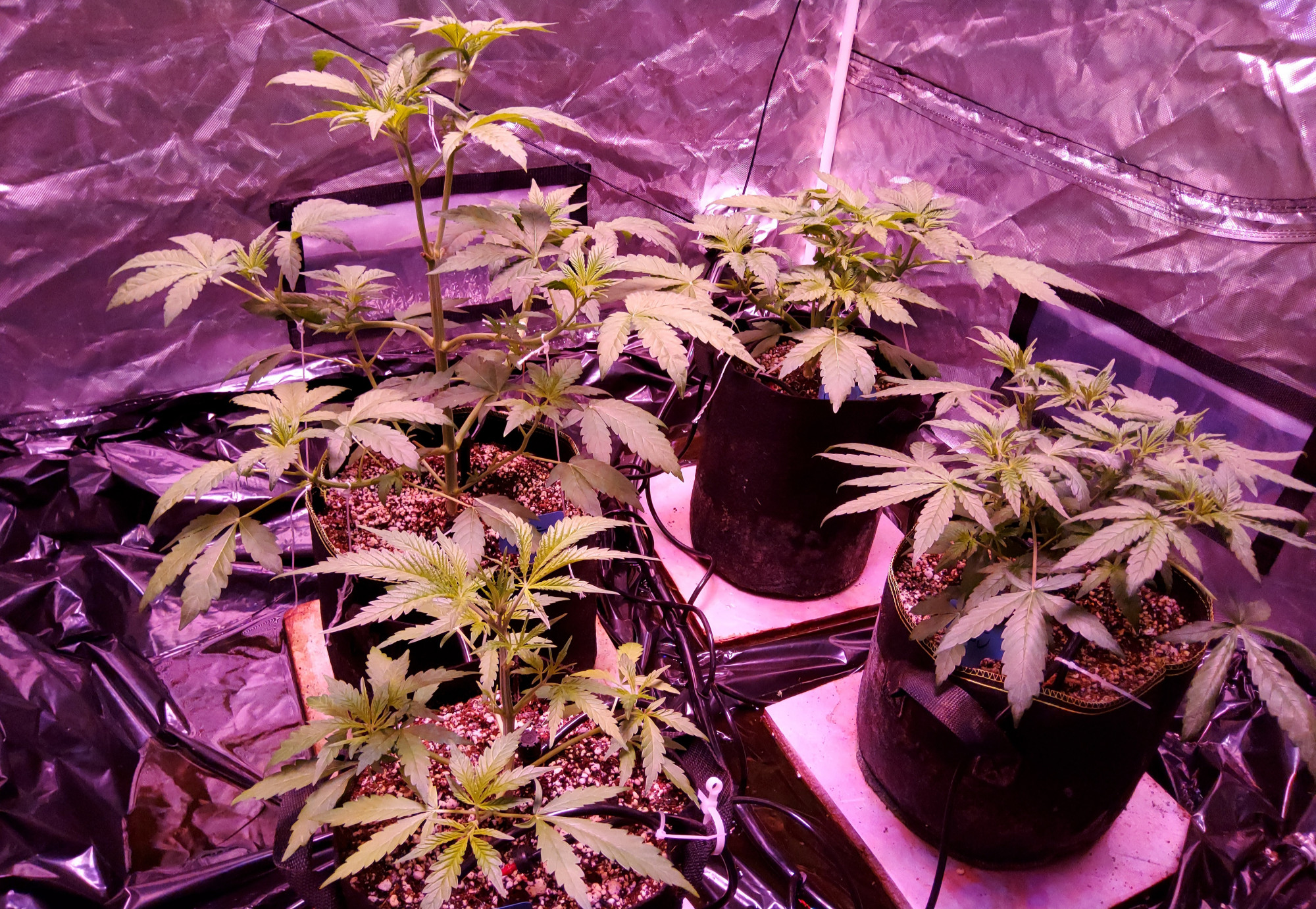 So first off these are all looking like female.
The two in the back unknown kush x black domina the two in the front unknown kush x lavender.
In the back two totally different  phenotypes but I like the bigger one. Smells real good but the vigor is amazing! In the front the little one on the left well it was dropped during transplant all coco knocked off just a cube with roots and a seedling but this fucker came back strong! Also different  from the one next to it but I like them both.
This tent is where it's gonna happen. That male spartan and 3 other females are gonna get it on. I'm looking for one more plant so I just wanna see what happens with the shepards pie.
Gonna be some plant moving this week!!!
On a side note, spectrum king lighting has really got it done for me! Totally blowing kind led out of the water! Grow after grow! When flowering with kind you really need to keep defoliating to get light into that inner core. Oh if the tops get too close to your kind led, like anything under 24", your gonna bleach your shit! 
Hope everything goes smoothly . If Santa brings you a new smoker, I might just have to roll a fatty, and come pay you a visit !! Are you still in the north east or in Florida ? GL

The wife got me a smoker 3 years ago and said play with this for a couple of years and if you do good I'll get you a better one. So I went from a Weber smokey mountain to  traeger ironwood. love smoking meat and my Mac & cheese on the smoker is next level brother!
Not logged in users can't 'Comments Post'.