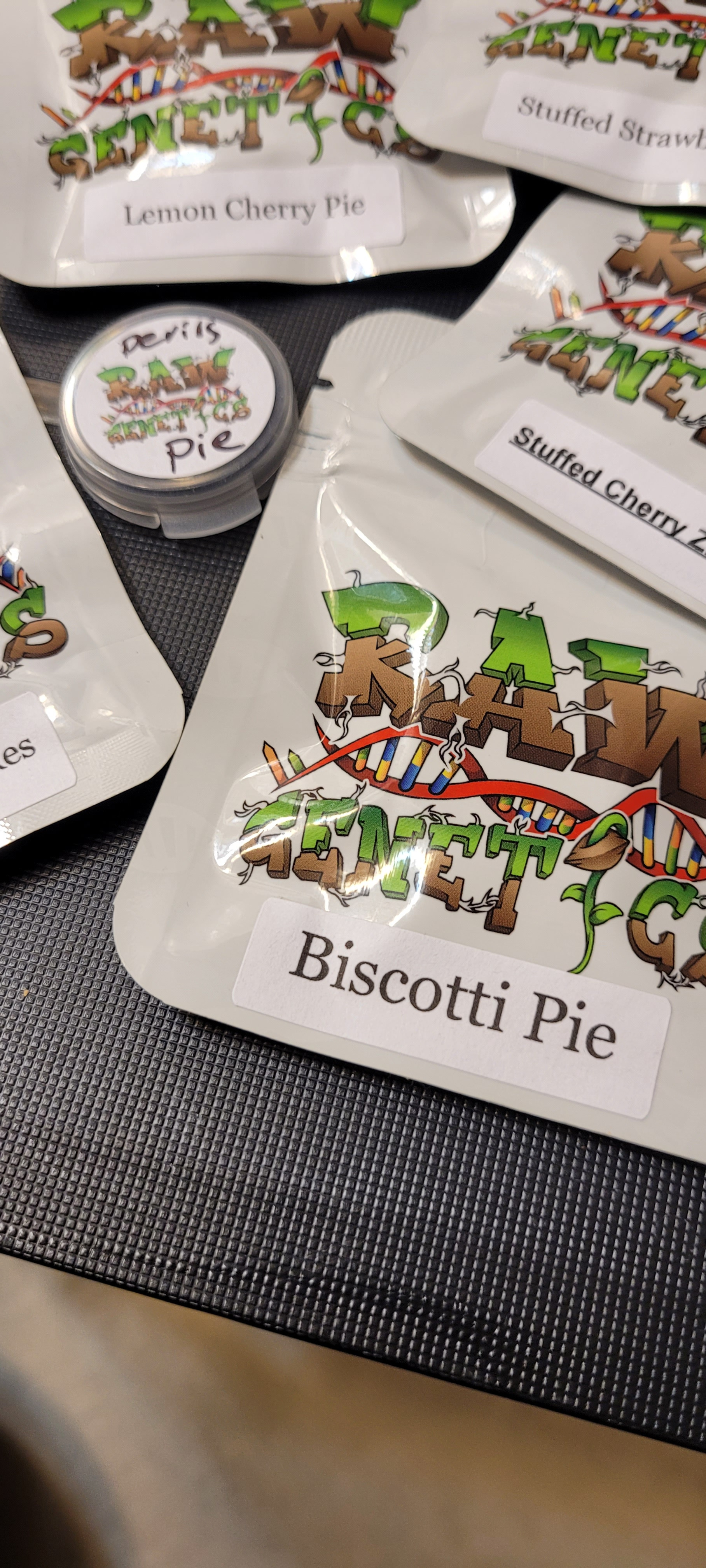 Biscotti pie and devil's pie 🥧 up in the germination set up
Thx brother! I've seen a few grows of this strain so I've been looking forward to it.

The devil's pie was a promo and today I actually seen it in full flower from the breeder and this is a frosty s.o.b.!

Both are fems and I'm doing 1 plant of each so by the time I get back from Jamaica next month I'll have 2 plants I can clone the shit out if and jump right back in the game lol!

Maybe next winter. 

I'm limited to playing with pollen. Can only do it in the winter months and I already shot my load for the year.

That unknown kush x black domina x spartan kush, name is to long so I'll call it unknown spartan.

I crossed the unknown spartan with a solid stuffed strawberry. Them seeds will be ready soon and gonna try them out in March. Next winter I'll make some fems of something decent.
Not logged in users can't 'Comments Post'.
Camera
:
samsung SM-G781U
Focal length
: 540/100mm
Aperture
: f/1.8
Exposure time
: 1/120s
ISO
: 160