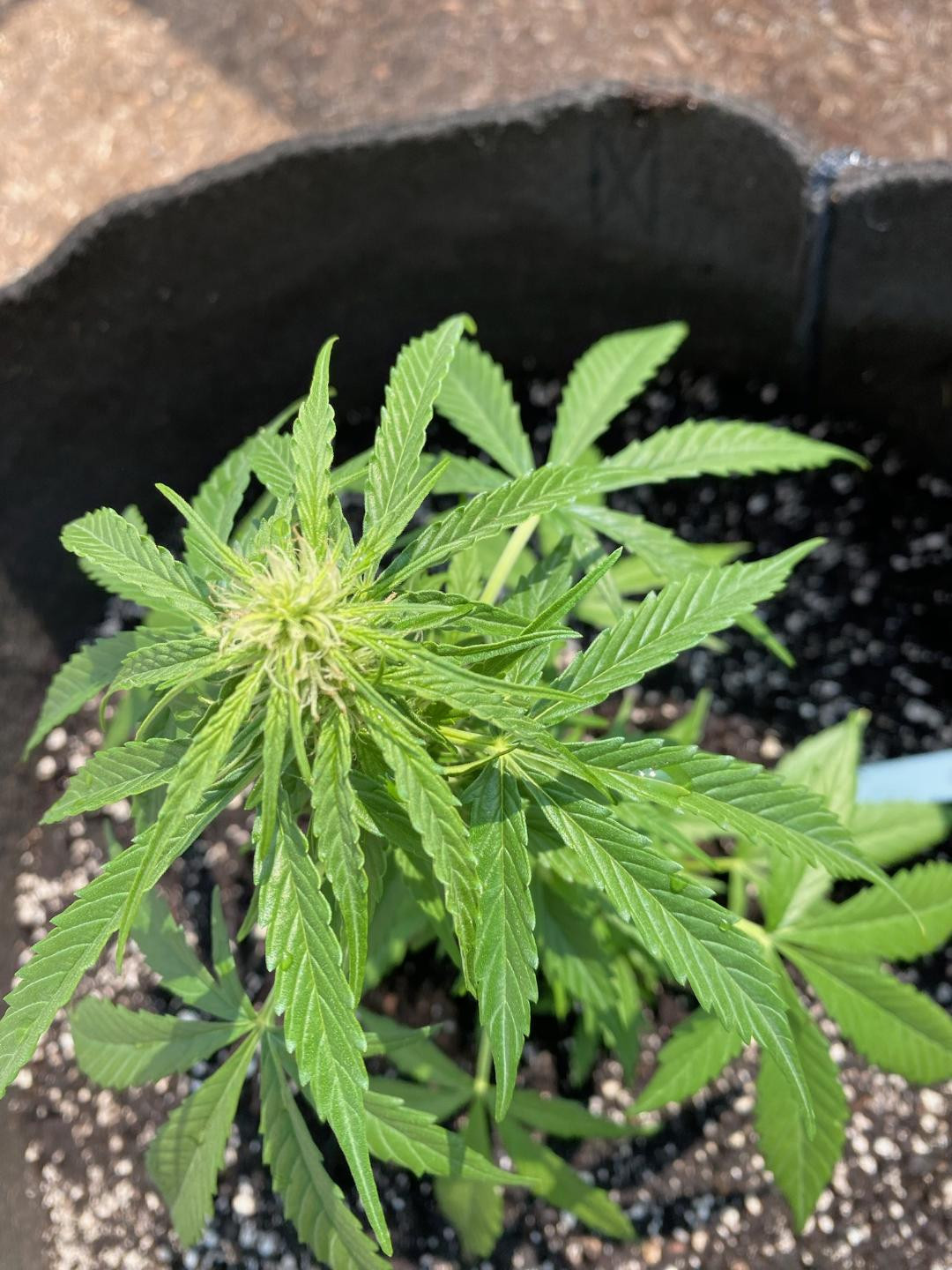 Seedlings look like they might be flowering
I have been growing for about 7 years now without any real issues.  This year a few blue dream and Somango Xxl seedlings look like they are flowering.  They are about 16-18 inches in height now.  We did have about 10 days of overcast.  They plants were in an outdoor greenhouse with no artificial lighting.  Could this be the issue ?  Should I clip the top or let it continue to grow ?  I did attach a picture.  The seedlings are about 5-6 weeks now.
Any information or help would be appreciated.  Thank you. 
Not logged in users can't 'Comments Post'.