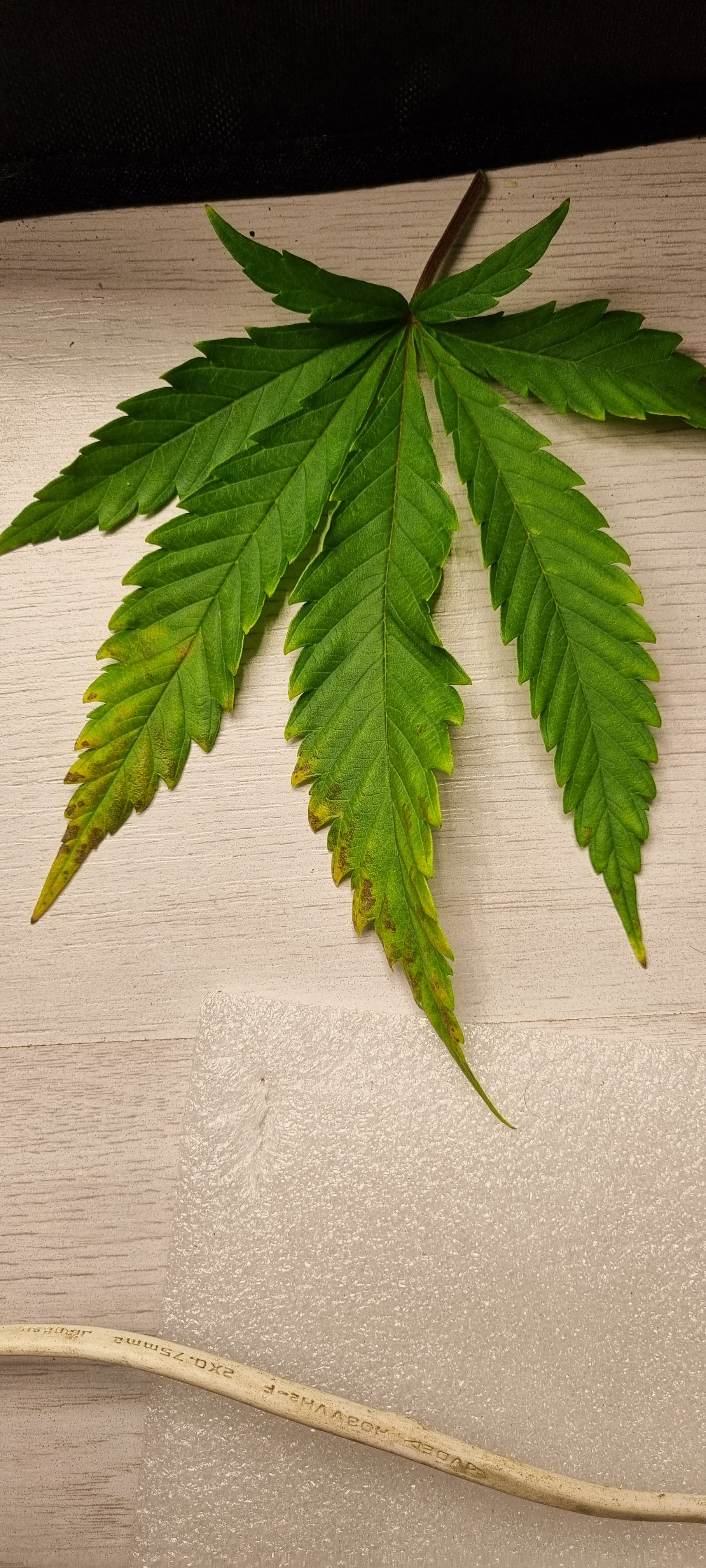 Whats wrong? Is this Cal mag related?
There are some other leaves that look a bit scruffy too. I use RO water and mix nutes according to the 3 bottles I use. I add Calmag every time. I could however double the Calmag according to the bottle. 
Not logged in users can't 'Comments Post'.