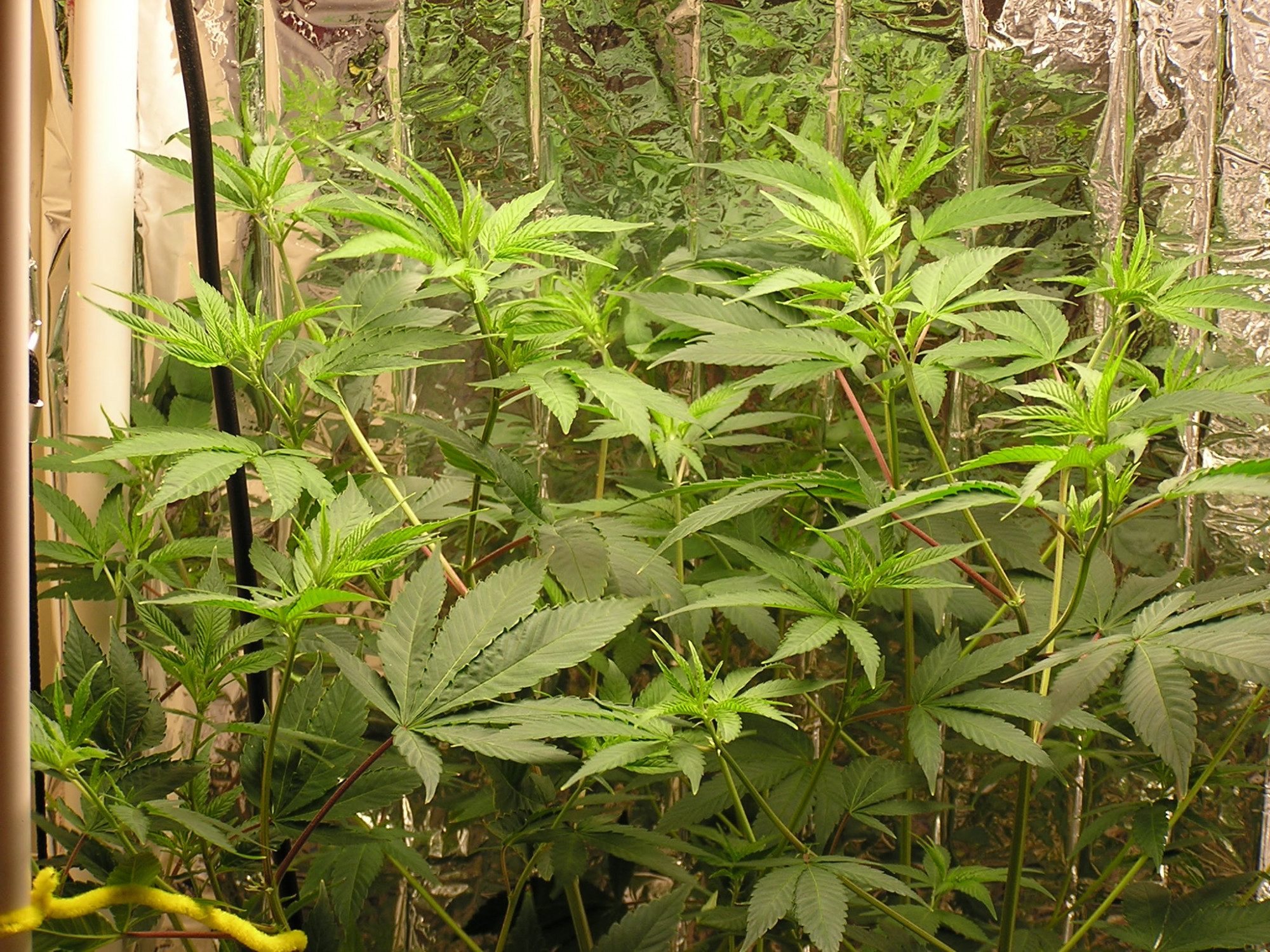 here's a pic of my plant and this is what it looks like after 2 days of 12/12
2 days doesn't seem long enough for any certainty and need a closer looksie. Trying to sex it? Or ? Not sure the question. Looks very long legged between  nodes. Some males look that way, not a certain thing. Had a saliva all long in the tooth and boom happy buds came out.

Then hermied, what can I say.

Are you feeding it any bloom mix and/or a bloom booster like MOAB? Even with those it takes about a week to see any signs of sex and we will need a close up of a tip.

I'm using advanced nutrients 3 parts, micro, grow, and bloom. self PH. it's under an iplant 1500. I still don't believe it myself. I'll keep watching, I hope it is a female, I have a clone of it too.
Not logged in users can't 'Comments Post'.