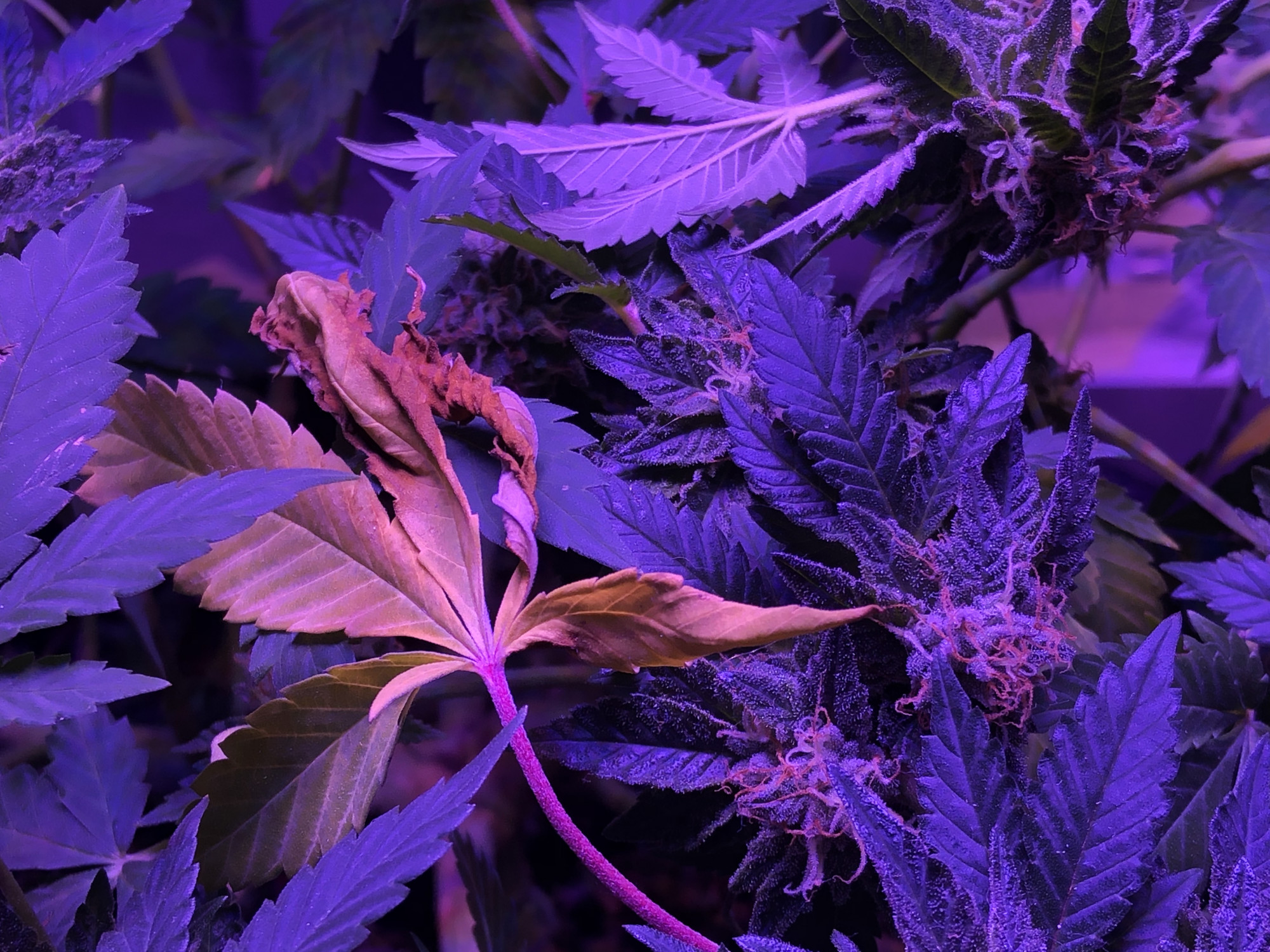 Plant is going into week 7 of flowering.
ph is at 6.3 
temp at 19 deg and humidity at 50%
i can see slight pale green leafs in the middle of the canopy and only 2 leafs like this shown in the photo. 
its normal right?
Not logged in users can't 'Comments Post'.