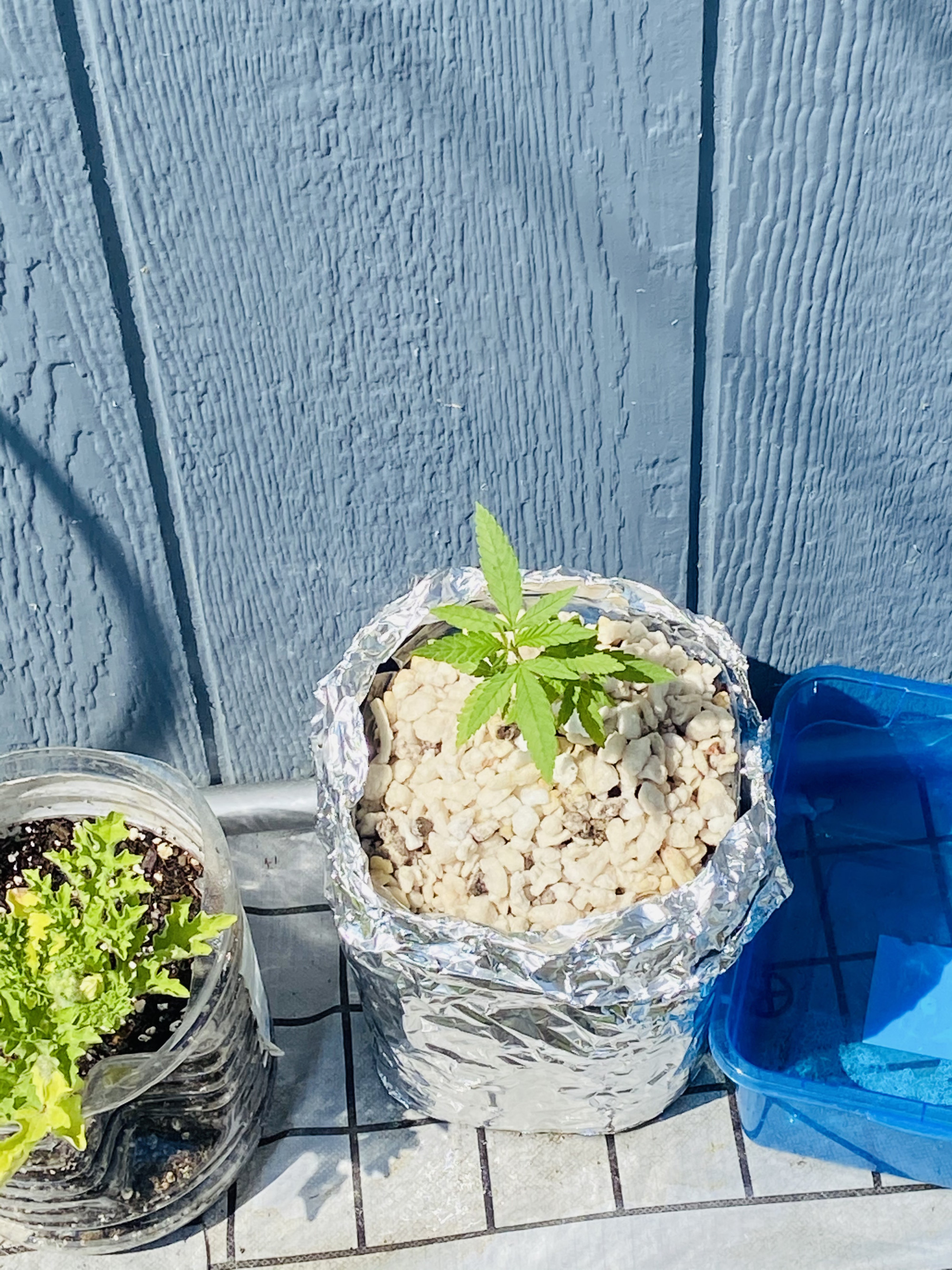 Let's see how this Super Skunk strain handles outside...she's in 1 gallon, fox farm soil, few ML of General Hydroponic Grow so far. 
Is it a Wisconsin strain? It looks like its growing in Cheese curds? That would be good with a Liney. 

Idk where strain stems from honestly. ILGM seed...she's got some #3 perlite on top. Helping keep unwanted bugs outta soil. 
Not logged in users can't 'Comments Post'.