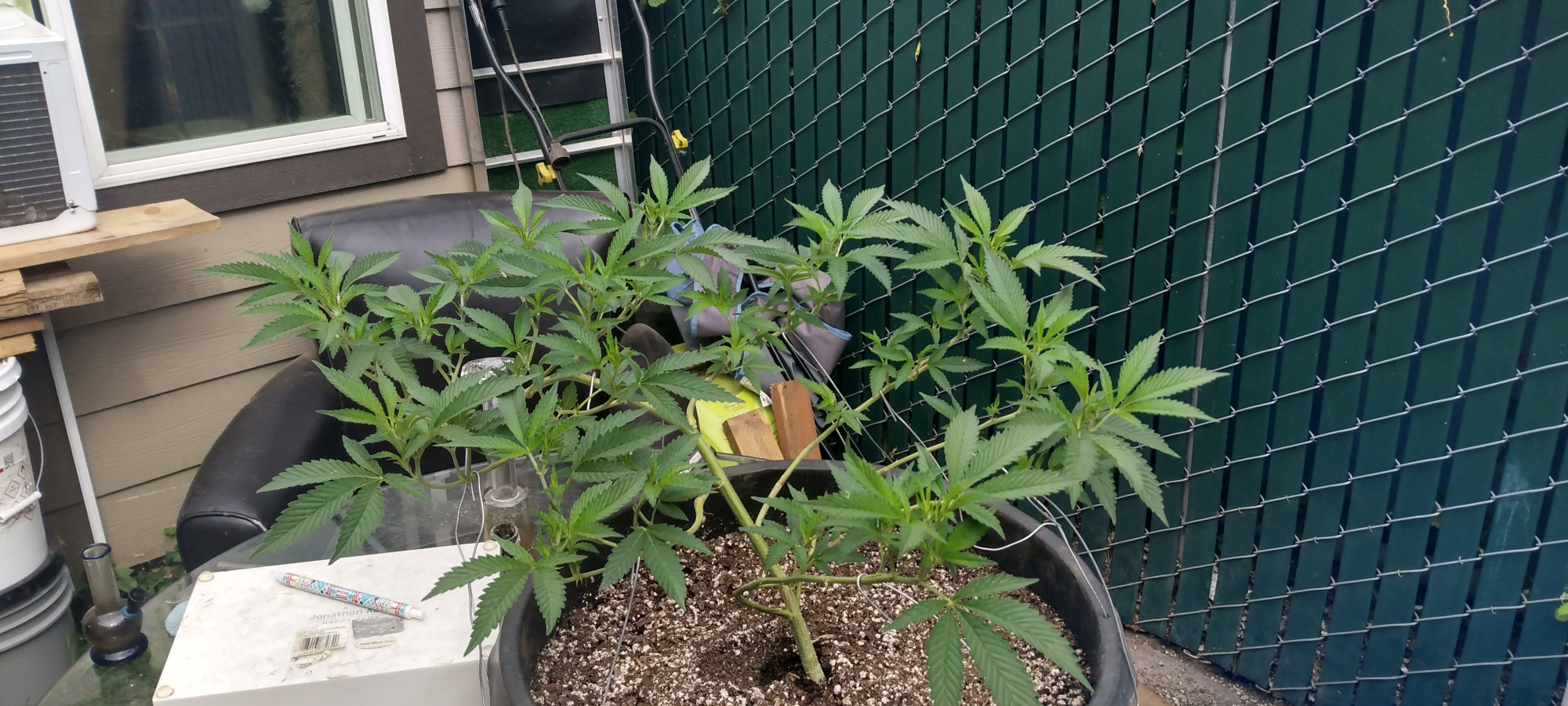 First outdoor grow Bruce Banner
First time doing a full grow outdoors. Picked up this clone at the end of June. Immediately transplanted into it's final container using happy frog. Done a bunch of lst as well as topping defoliating some other high stress training. My question is what should I use for bugs if any and anything else I should do to potentially have a good harvest? 
Not logged in users can't 'Comments Post'.