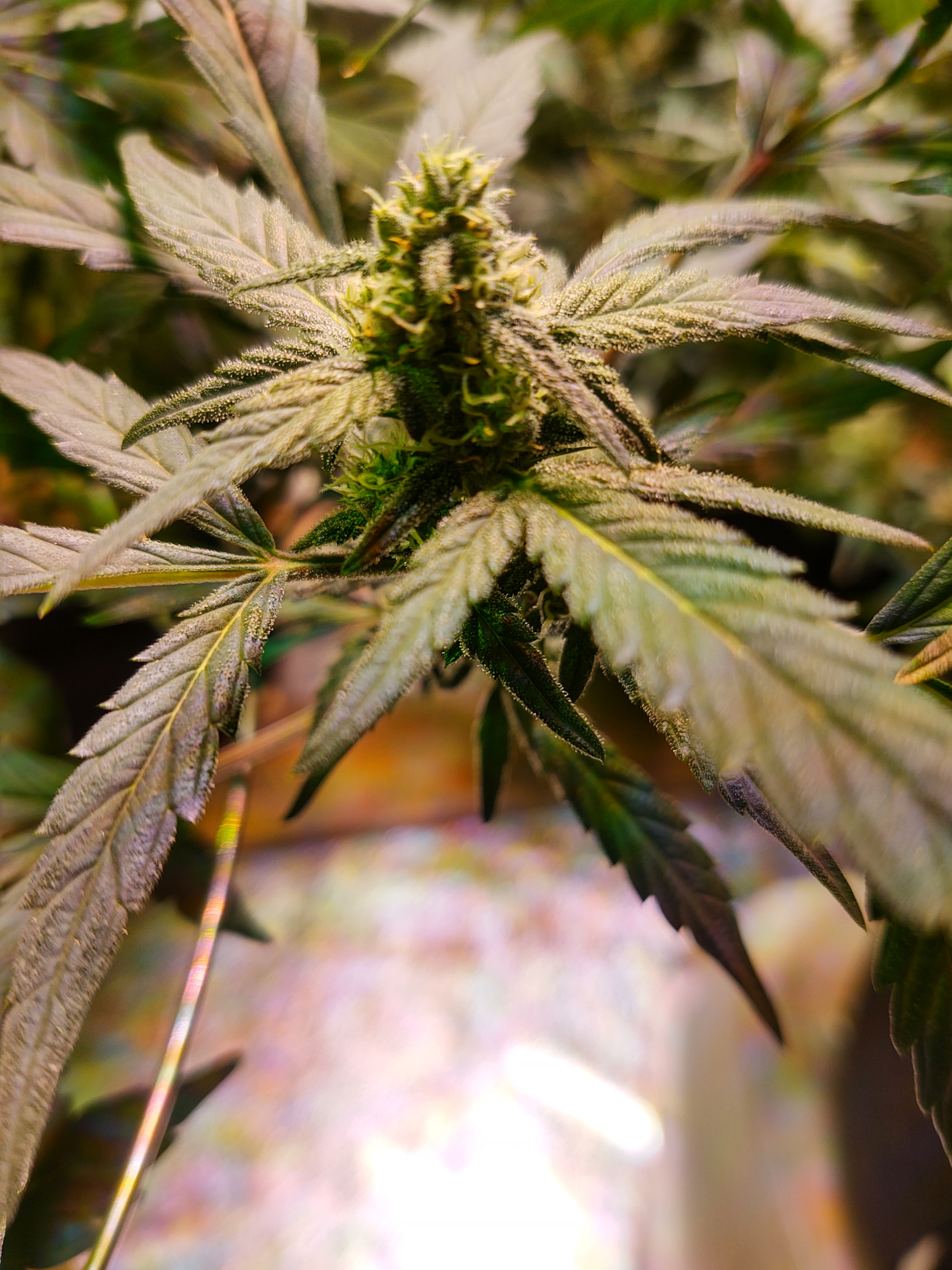 Well I ended up flushing my plants w 78 degree water pH at 6.6
Used a gallon per plant and caught just under a quart per plant of drip.  Had some light brown color to it and the drip water pH was 6.2
Soil is almost dried enough to start back with a reduced nute feed tonight.  Got some new green growth around the flowers and a bunch of crystals showing up on sugar leaves and flowers.
Going to reduce the nutes by 30% from what the feed schedule says to see if I can make it to full pull with these plants.  
Thanks for everyone's help that threw me some info!  Little pic of some new growth on a flower from a Girl Scout Cookies plant.
Not logged in users can't 'Comments Post'.