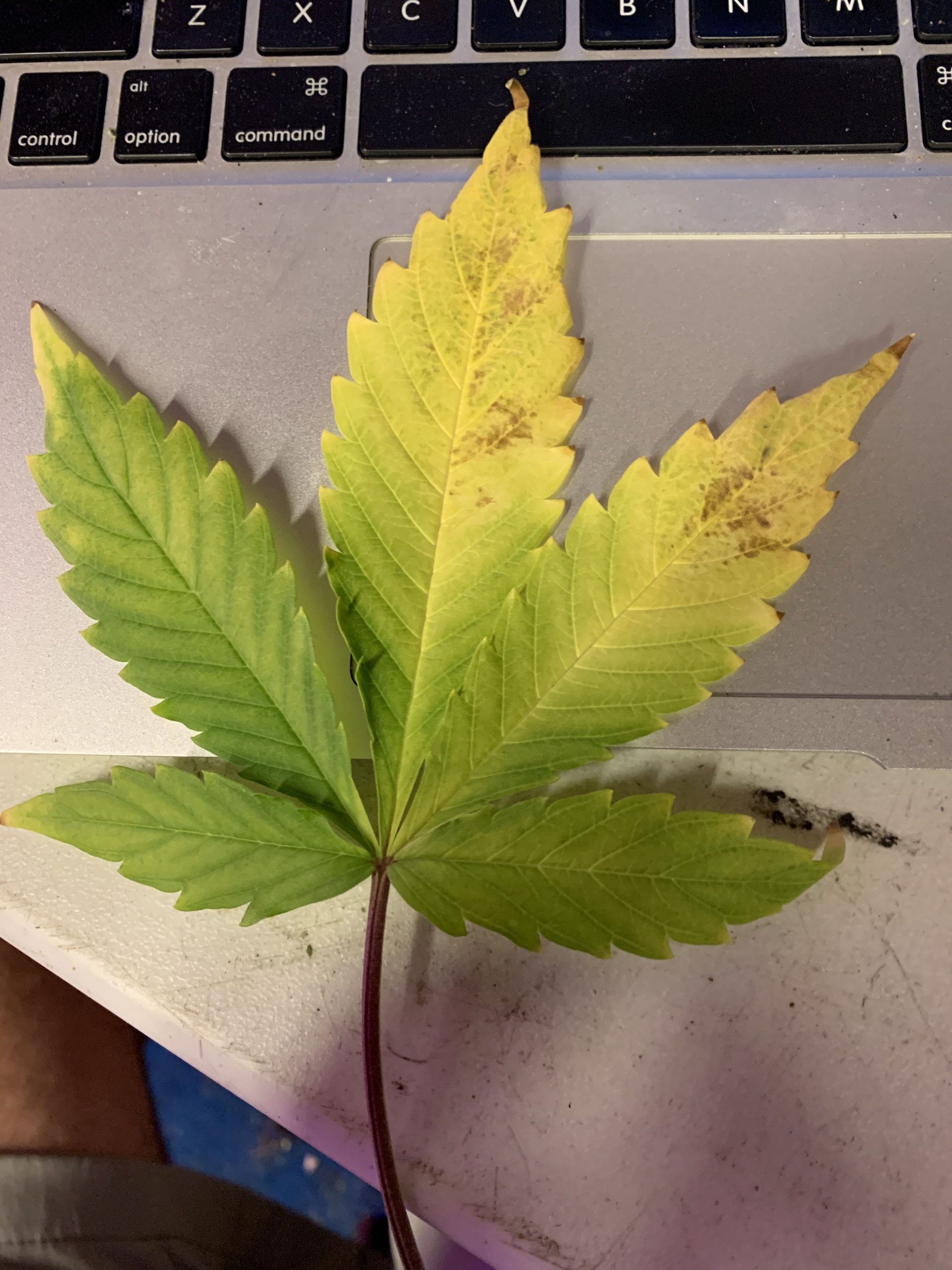 Well we are in week 2 of flower of my grow.  In soil using the Aurora Innovations nutes and their feed calendar.  Thinking phosphorus deficiency but would love to hear some thoughts of what u think?  Every time I think I get off somewhere, or maybe it's these AF.  Haha.  Nah, it's me…smh
i make tea w my nutes for 24 hrs and ph to 6.3 to 6.7.  Feeding 4 gallons to 8 plants w runoff in each. Co2 three times a day and temps and rH range from 68-80 degrees and rH 48-62%.
thanks for any comments!
I am guessing you mean 2 weeks after the flip? If that is the case it probably a little early to have a phosphorus deficiency but it is going to start wanting more now. I dont know what your nutrients are but I think you need to bump up the N a little. 

hmmm My first AF grow I used their terp teas.My grow started looking like that in flower as well.  I gave up on them when I wanted to ask questions about what was going on. They wanted me to call a rep in the area. So I switched cause come to find out they wanted you to buy other products of theirs. Too expensive imo I love the roots soil now. lol I wish I could help dial you in with the nutes . I ended up switching nutes. It worked for me. I even used the stuff on my tomatoes and I would get  bloom drop all the time. 
Not logged in users can't 'Comments Post'.