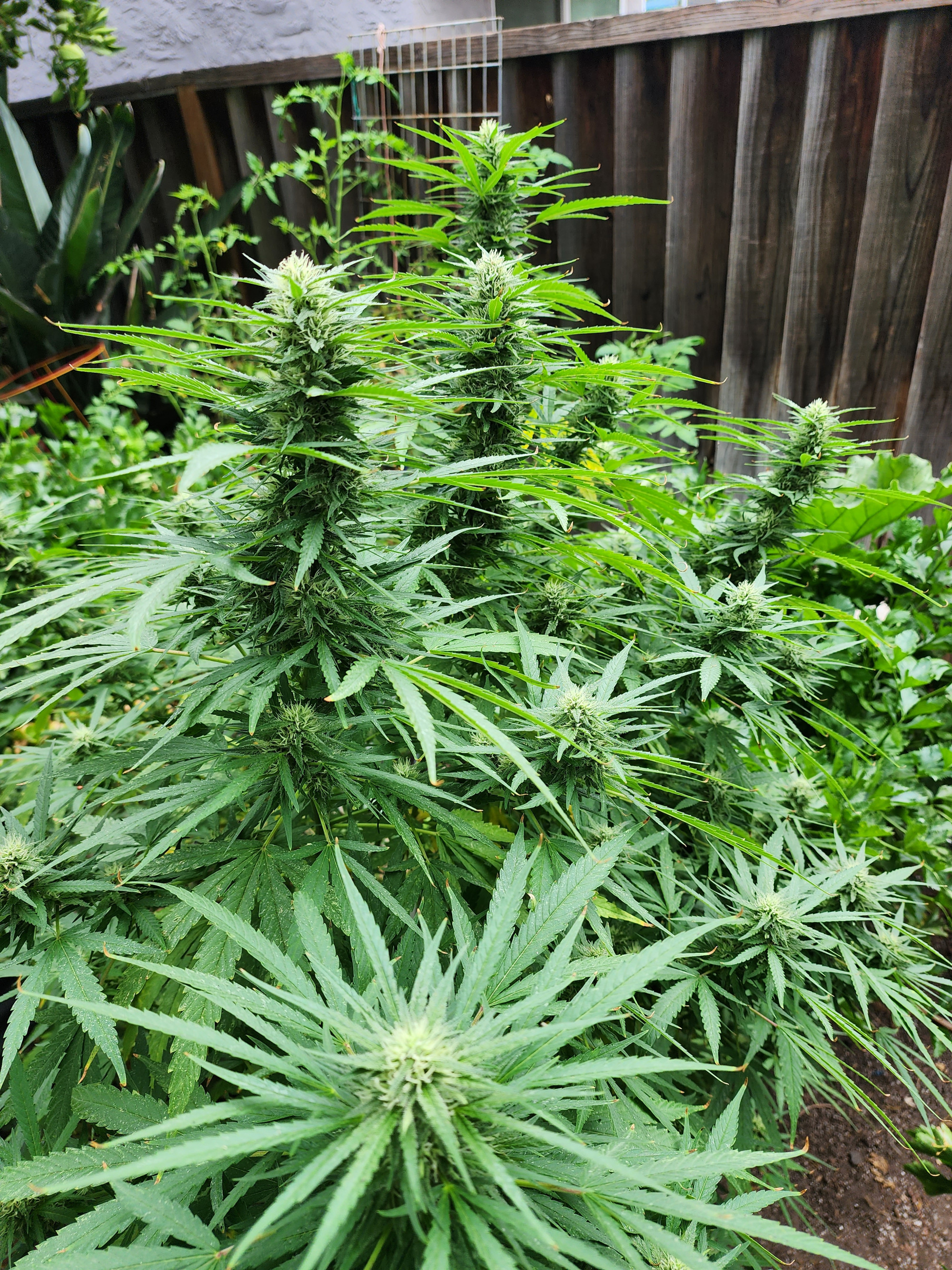 This reveg auto, just surreal
it's been an amazing journey. most circumstances girl should've died, but no this auto has been special. glad I kept her. she seems to be fighting the bugs better too. 

stupid bugs

I'm sure the grower had something to do with it. Your patience and skill keeping her healthy is impressive D.

Sorry Mark, but I'm very skeptical on this plant being a "reveg auto "! Could you fill in the blanks on what the prior growth was, and your methodology on growin this plant was ? The fact that it's flowering now has me doubting the "auto" secenario, due to the photoperiod now being 12/12, conducive to flowering of photoperiod plants. Seeds do get mixed up! I will say this, if it is an "auto" you might have stumbled onto to the next big advancement on growin "autos!" Very interesting !!!! 
Not logged in users can't 'Comments Post'.
Camera
:
samsung SM-S908U1
Focal length
: 640/100mm
Aperture
: f/1.8
Exposure time
: 1/180s
ISO
: 50