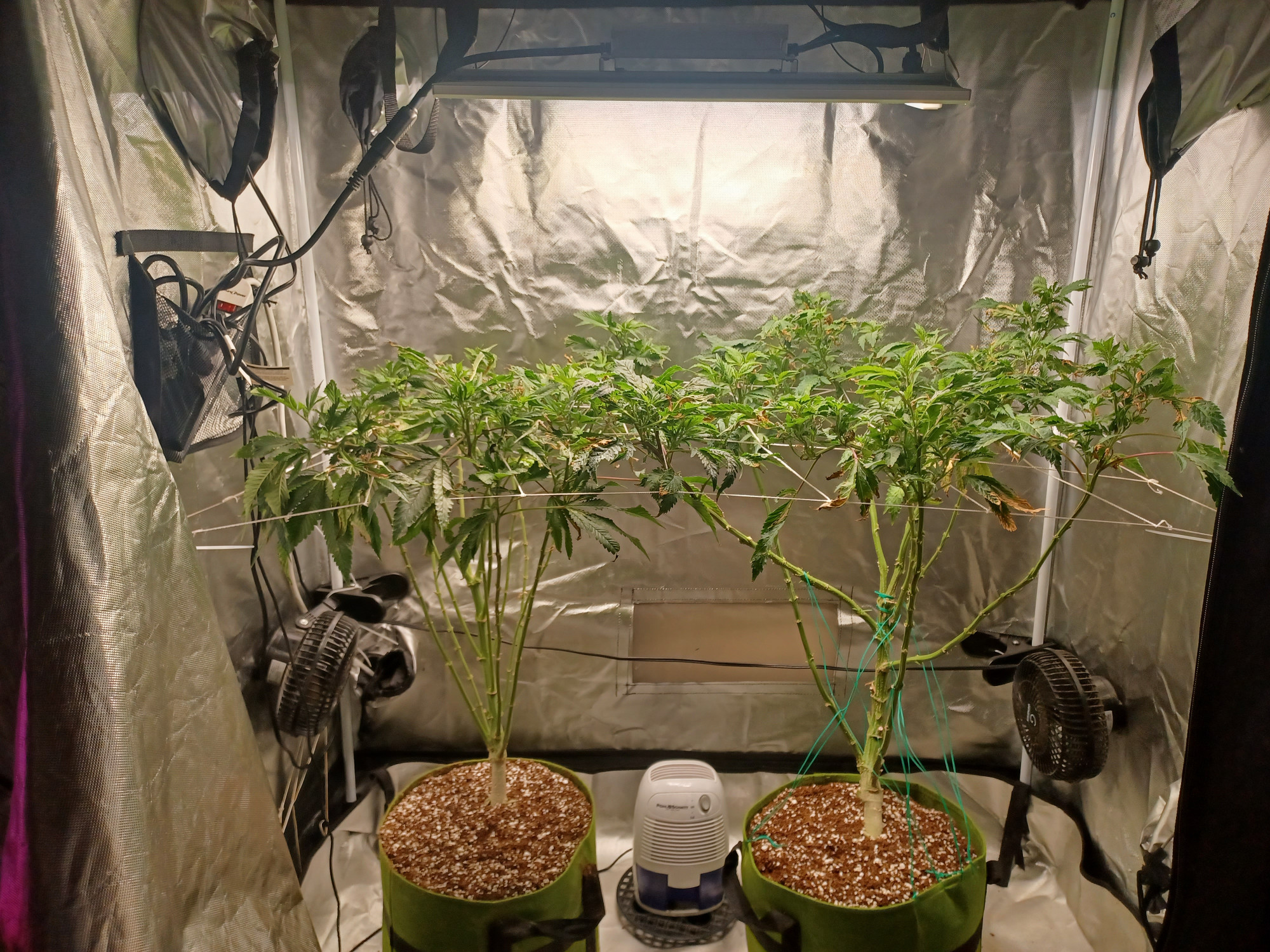 I'm a somewhat experienced grower, but let things get away from me and neglected 2 plants. Currently, rehabing them, but only have another 1 and 1/2 of height to work with. I've done a bit of lst and topping to get the canopy under control, but am worried about the preflower stretch. Should i keep rehabing or flip?
Flower a month ago. Then lots of hst.  I use my 1st trellis to get the top of the canopy low as possible. Like so. These 3 plants veged for 2.5 months, very tall, topped once w LST. Top of canopy after 48 hrs under trellis, everything is bending toward the light. Now just gently defoliate the fan leaves blocking bud sites.
Not logged in users can't 'Comments Post'.