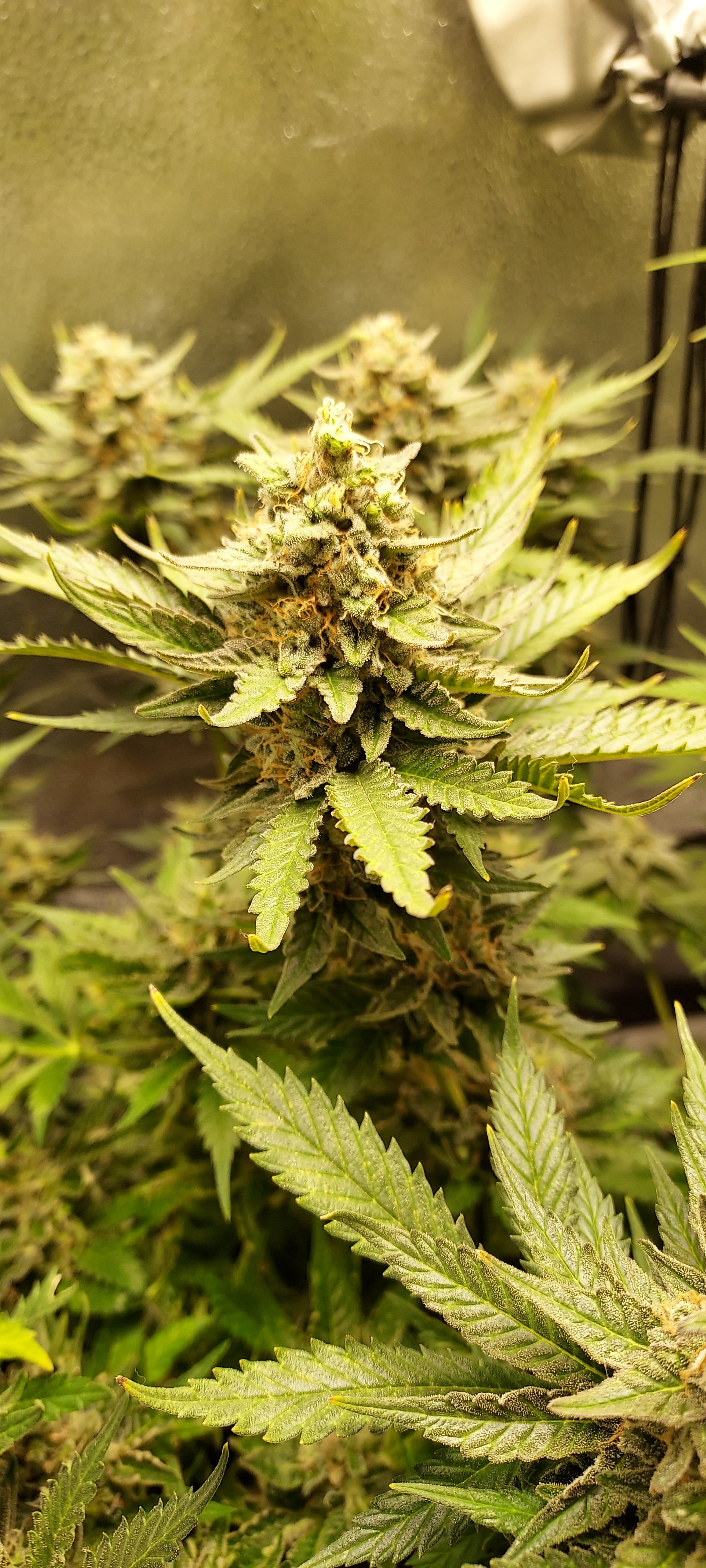 Any ideas what's going on here?
Looks like the leaf tips are slightly curving upwards with a little burnt end starting to form. This is Nirvana's Super Silver Haze strain. This plant is on the left side of my Auto Pot system if you look at my last profile pic I posted. I'll have to check my notes on the exact time they sprouted from seed, but I believe it was around October 6, 2022 
Not logged in users can't 'Comments Post'.