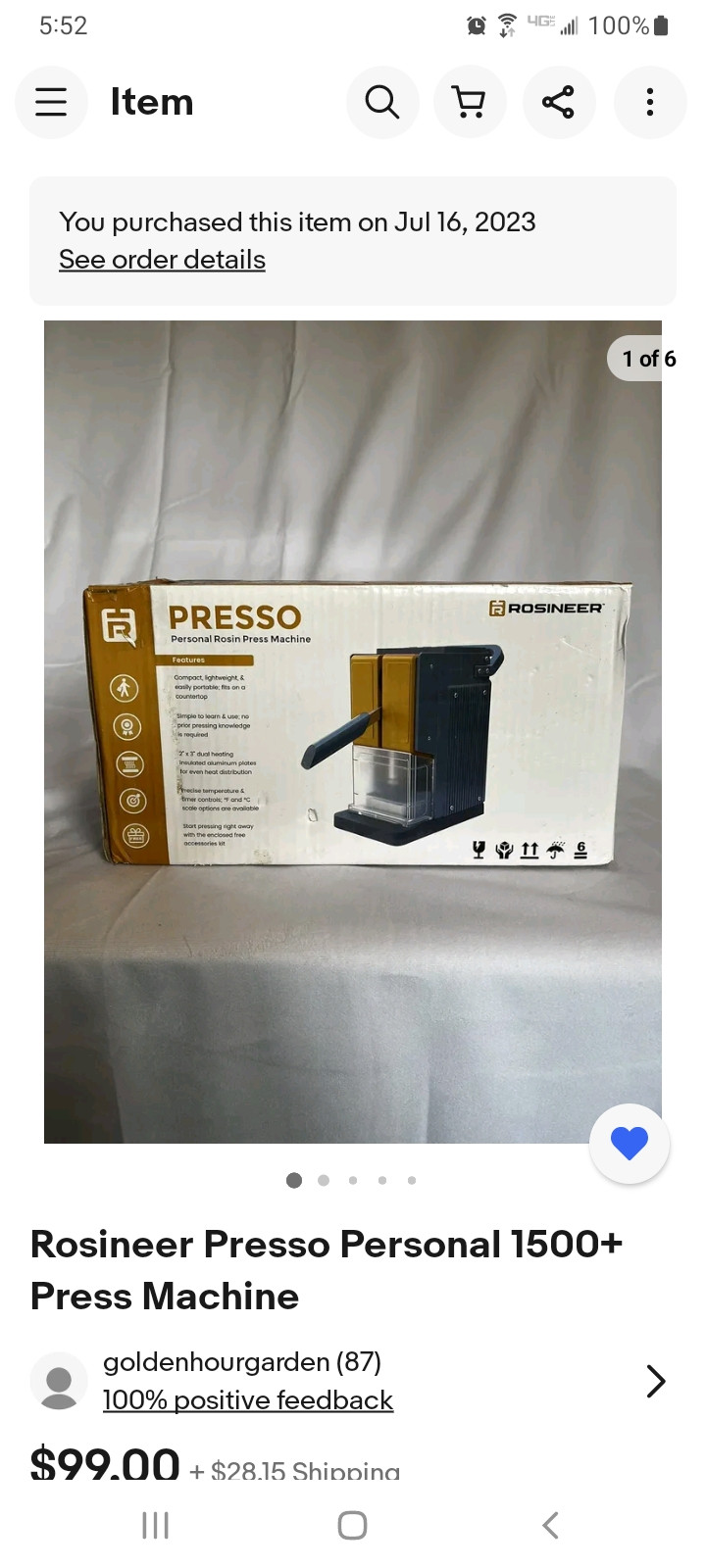 Going to give rosin making a shot.
Hash, that's what I'm talking. Bho, rosin, RSO, diamonds, terp sauce,...wtf.  no just rosin.  I'm going to try and make some. Anyone have any tips or suggestions?  Bought this little jewel: & bubble bags, hand sifters,  food grade parchment,  the little bags that cost an arm and a leg.
Not logged in users can't 'Comments Post'.