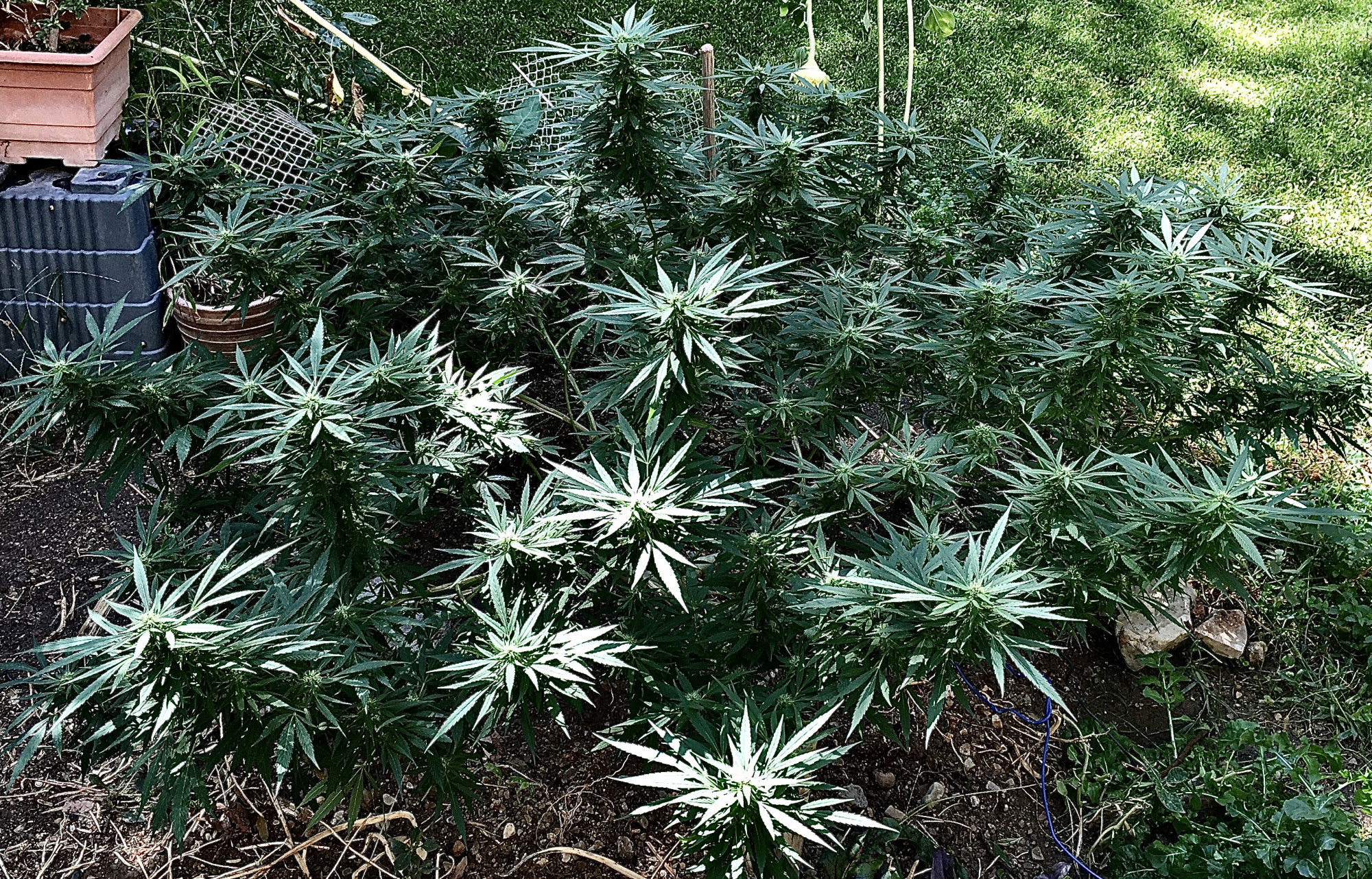 EL Persia entering week 6
Well I think EL P is stretched ti the maximum and stands at 1m55 wide and 75cm tall with about 65 top colas of 25-30cm… She does't smell (like the glookies) but start being greasy when touched. The smell on the fingers is very weird a mix of Eucalyptus and fresh cut grass…Hope she will shine with her heritage of Oxacana Sativa and Iranian Kush!!!
Dont Panic its Organic!!!